Journalism Field Trip Worth Missing 3 Days of School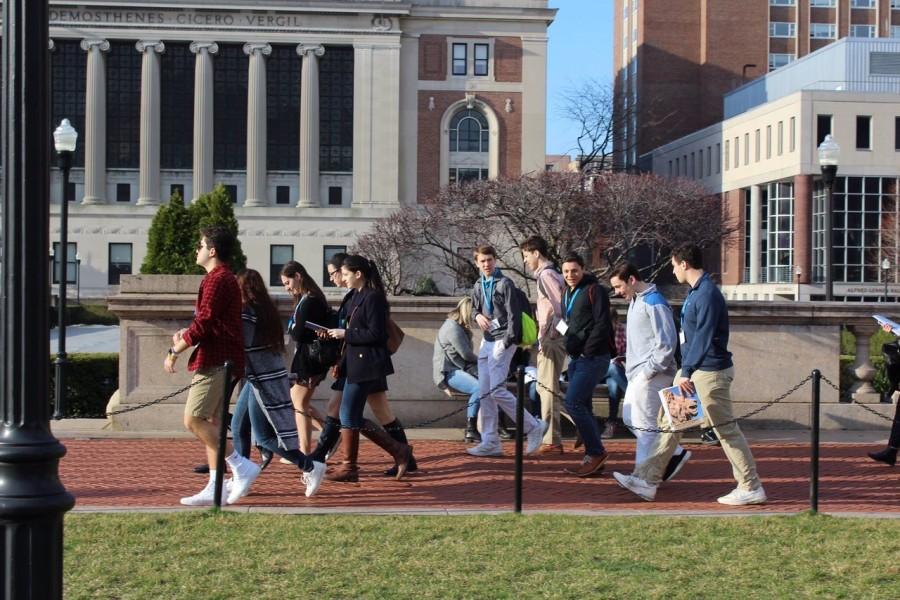 By Emiliana Cardinale, Production Manager
March 21, 2016
New York really is the place where dreams are made. The Columbia Scholastic Press Association (CSPA) convention was held from Wednesday March 16 to Friday March 18 and it was absolutely the best three days of my life.
The bus ride to the convention was extremely fun. My friends and I watched movies and played Heads Up and it was all amazing. We arrived at mid-day and all scrambled to eat lunch quickly in order to get to the first session as soon as possible.
All the sessions I went to that day were entertaining. I particularly enjoyed the second session I went to about making "they" a singular pronoun. I think it's an extremely important topic and the teacher gave us so many resources that we could use to defend why it should be a singular pronoun.
That night I went to see Hamilton the musical which was unbelievably. I was floating on cloud nine by the end of the night. That day was definitely life changing to say the least.
The next day I went to sessions that were just as amazing as the ones I went to the first day. I especially liked one about how to cover LGBT issues for a school community. It was a valuable session that I am so lucky to have been a part of.
Spending time with the other members of the newspaper was extremely amazing as well. As most of the time we spend together is so full of work and deadlines and things we need to get done for not only the newspaper but other aspects of school as well , it was lovely to get to spend time with them all as people instead of colleagues.
However, the last day of the trip was very bittersweet. I went to some of the best sessions I've ever attended, primarily on photography, but we also had to head back home.
The convention also gave me so many ideas for changes we can implement this upcoming school year. CSPA does an amazing job of getting a diverse group of speakers who can each teach you something or at least inspire you to do more for your publication.