Blind Date with a Book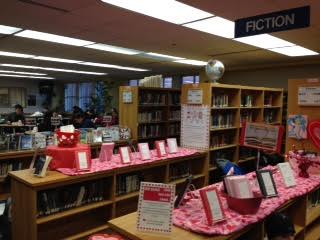 In the spirit of Valentine's Day the Media Center has continued with the tradition of "blind-date books."
The display features wrapped up books with only a cryptic label to attract a reader. Each book comes with a "rate your date" bookmark, which if completed and turned in, acts as a ticket in a prize raffle held in the first week of March.
"This display is meant to create interest and hopefully get students to read," said librarian Paige Pagley.
Most of the books on display are new releases which students' have not read before. The display offers something for every reader and is an exciting adventure to try. Check out a book today!