New photo album app creates memory videos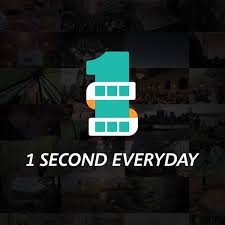 A long, long time ago in a land far, far away, cell phones did not exist and people used photo albums to document their lives. Today, we prefer a 365 second video instead.
1 Second Everyday (1SE) is an app created by Cesar Kuriyama where users record a second of their day every day to comprise a video that summarizes their lives.
"I use it because I like having a collection of memories all in one place and being able to capture time," sophomore Thalia Eyles said.
Kuriyama thought up the idea after being inspired by a TED Talk titled "The Power of Time Off." This lecture encouraged Kuriyama to quit his job on his 30th birthday so he could travel the world and work on creative projects, and he wanted to document every second of it.
According to the 1SE website, documenting a second of his day allowed him to "reflect on life and look back at how [he] was spending [his] time."
In 2012, Kuriyama was invited to give a TED Talk of his own. From there, his idea spread like wildfire all over the internet, and thus the 1 Second Everyday was born.
Many WCHS students have been downloading the app as a way to (hopefully)  look back on their year. Although remembering to film one second every day can be challenging, the outcome can be a sweet and nostalgic video that reflects back on a year of high school.
"One of my mom's friends actually told me about 1SE because she's a photographer and cinematographer who uses the app to document her kids," senior Alex Mamalian said. "After having done this for over a year, most of my friends know about the app and enjoy being a part of it."
Although filming a single second of  school with friends can be awkward, it can be worth it to look back on high school memories once CHS students graduate and go off to college.
"I'm glad to have these videos to look back on when I'm not in high school anymore," Mamalian said.
However, this app is not completely harmless. While it is nice to document every day and look back on one's year, trying to get the perfect video can take away from the actual moment. Despite its element of value and sentiment, it is still encouraging people to focus on their screens instead of the present.
Nevertheless, 1SE is a great way to both encourage yourself to make the most of your day and a fun way to review everything you have done throughout the year. For those that are willing to take on the challenge of remembering to film every day, 1SE may be for you.
"The final product is so special to the person who makes it," Mamalian said. "I've encouraged a lot of my friends to download the app and give it a try and they have all loved it too!"