WCHS students aspire to be involved in military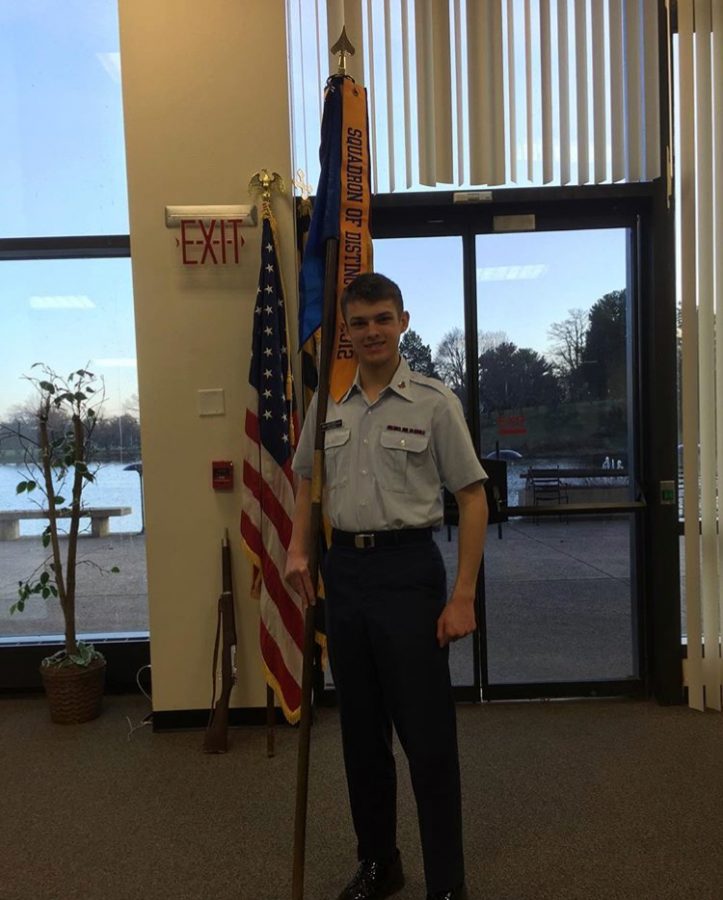 By Benjamin Pham, Advertising and Subscription Manager
October 18, 2018
Having a perfectly made bed, being extremely obedient, having constant room inspections and enlisting in the military purely to serve or harm people are common misconceptions that people have about those who want to join the military. However, these stereotypes are not always true.
Senior Patrick Cousins adheres to a different lifestyle at home compared to the experience he had at a military program.
"My stepfather does not mind if my room is messy, but if it is a room that can be easily be seen by house guests, he is more picky about it being tidy and organized," Cousins said.
Cousins got the chance to experience the strict discipline during a week-long Civil Air Patrol (CAP) cadet program, where they marched everywhere we went. He had to make his bed and keep his room tidy, according to a handbook given to the cadets. However, Cousins did not choose this career just to learn to be organized and orderly.
"I am choosing to follow a career path toward being commissioned into the Marine Corps because I want to use the skills I obtain to help and to motivate people," Cousins said.
Cousins advises other students to present themselves more confidently by gaining leadership experience in programs such as the CAP cadet program.
"Students should strive to be outstanding, but they should not be too fixated on trying to get into service academies because there are different routes to being able to serve in the military," Cousins said.
Students who want to pursue a career in the military may find this advice this helpful. For example, junior Luca Greenspun strives to join the Navy.
"I decided to seek a path toward the Navy of the various parts that I enjoy exploring, such as the history of the ships," Greenspun said. "Also, in my mind, the Navy has the best uniforms."
Greenspun likes the discipline of a military lifestyle. He embraces what is expected of him and is organized and clean to ensure his future success in the Navy. He has learned to be an effective leader as a sailing instructor and a member of a cycling team.
"People look for a leader to provide guidance and advice on how to learn something. My part influences the entire group that I teach," Greenspun said.
As a sailing instructor, Greenspun is responsible for educating students on how to sail a boat. In addition, he is able to ensure that other instructors are teaching and doing their job to assure that the sailors are safe while having fun.
"As a sailing instructor, it is my job to entertain the students, but also I make sure that the safety of the students is a priority," Greenspun said. "Furthermore, I teach other instructors so that they have the skills to do their job well."
Serving in the military or attending a military academy is not for everyone, but that does not mean a student should quit their pursuit in the military. There are plenty of opportunities to achieve this career path.
"This path does not end at the military," Greenspun said. "People can still be reliable and trustworthy by enrolling in military academies in a public college, and they can join organizations and clubs that are related to the military on campus."
Regarding the stereotypes that arise for the military, Greenspun understands that every person has a different reason for enlisting.
"You cannot put everyone into one mindset or group, because there are so many reasons why someone would enlist the military and different ways that the programs affect their daily lives," Greenspun said.
Greenspun is planning on attending a seminar next summer where the students learn how to become reliable leaders for the Navy before they apply to the Navy.
"My parents wanted me to be impactful and to find an interesting career. As a result, I chose to join the Navy for my career path," Greenspun said.
Regarding stereotypes that people make about people who serve in the military, Luca understands that in reality, people often choose to join the military to leave their hometowns that can be filled with negative influences, such as violence, drugs and teen pregnancies.
"Lots of people want to make a better life for themselves," Greenspun said. "Also, they want to be a part of something bigger and be a part of a great team while feeling like they've accomplished something impactful."