MoCo Snow changes platform, predicts larger audience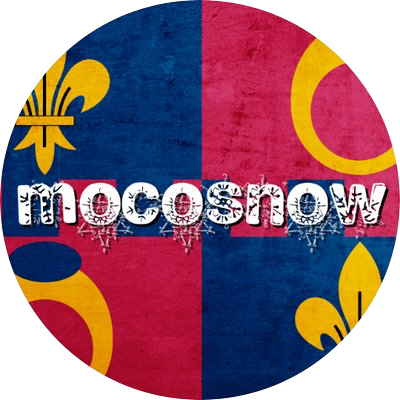 Nothing excites a stressed out high school student more than a nice day off from school in the form of a snow day.
MoCo Snow, a popular Twitter page and website, has been a reliable source for winter weather news and school cancellation predictions for the past seven years, and will now be available as a mobile phone application.
"I've always loved snow days and used to predict them for my classes at Roberto Clemente Middle School," MoCo Snow founder Alex Tsironis said. "When they left for high school they wanted a way to access my predictions so I made the site. From there it blew up."
With over 14,000 Twitter followers and 10,000 Facebook likes, MoCo Snow has provided an interactive social media experience for all MCPS students to find out information about potential snow days. It specializes in serving MCPS only, which makes it capable of providing more local, accurate information.
Students may not be interested in the wind speeds and exact temperatures that are highlighted by regular news channels, but they do care about knowing the likelihood of school being cancelled.
"High school is really stressful so sometimes I just want a break, and snow days are great because I don't have to make up work and get behind in class," senior Alok Kothari said. "Knowing whether or not there is going to be a snow day the next day is helpful because I can stay up late without having to worry about getting up early."
A fan favorite component of the website is the creative "Pencil Predictions" system Tsironis invented to predict the likelihood of a snow day. Tsironis uses a scale of one to five pencils, with five pencils meaning it is almost certain there will be no school the next day, while one pencil means there is a strong change of normal school the next day.
"I've been following MoCo Snow for a couple years now, and it is very helpful during the winter time," senior Francisco Lainez said. "The Pencil Predictions are a huge help when I want to know if I should stay up late or not when it's snowing outside."
As for students, the new app will make accessing MoCo Snow's predictions and information much easier with just the tap of the icon on their phone screen.
"The app will include a pencil meter with percentages for closings and two hour delays," Tsironis said. "It will also allow people to vote for what they think will happen and keep track of my predictions."
Continuing to grow the MoCo Snow brand, Tsironis has created "The MoCo Show," (@TheMoCoShow on Twitter and Instagram) which covers all information and news concerning MoCo. The MoCo Show currently has over 7,000 Twitter followers and 15,000 Facebook likes.
MoCo Snow has escalated into one of the most respected online news sources in MCPS. It continues to grow each day, and with the addition of the easy-access mobile phone app set for a Dec. 1 release, the fanbase will only increase.
"I want people to be able to access MoCo Snow in almost every way," Tsironis said.