Homestead Farm Provides Plentiful Pumpkins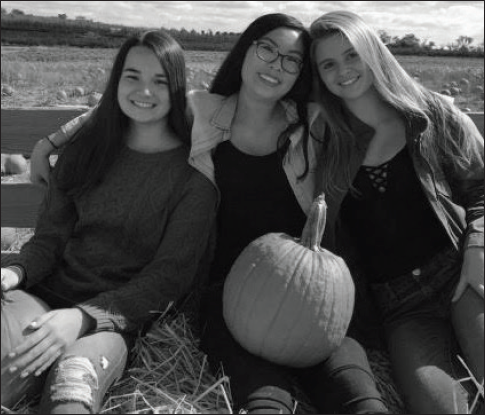 Since autumn is all about candid picture-taking and pumpkin-picking, what better place is there to celebrate the season than Homestead Farm?
Homestead Farm is located in Poolesville, MD. and provides fresh produce and the perfect fall scenery for its visitors. The farm consists of 230 acres of crops and was founded by James Allnutt in 1763. Today, Ben Allnutt, James Allnutt's descendant, and his wife Maureen continue the family farming tradition as they make Homestead Farm their home.
"When we have both apples and pumpkins in season, that's when we see the most visitors to the farm," manager of Homestead Farm Ian Alnutt said. "Fall is our busiest time by far."
Throughout the year, the farm offers different types of produce per season such as strawberries, tart cherries and blueberries.
According to sophomore Emily Kim, the farm does a good job of representing all because the farm is filled with pumpkins, hayrides and seasonal decorations.
Hayrides lead the way to the pumpkin patch where visitors can pick pumpkins for 59 cents per pound.
"I found out about Homestead Farm when I was younger when I went apple and pumpkin picking with my family," sophomore Jessica Reicin said.
Aside from the fresh produce such as Aztec Fuji apples, Pink Lady apples and the pumpkins, Homestead Farm also provides a kid friendly petting zoo with animals such as goats, chickens and dogs.
"My favorite things about the farm was petting the animals and the atmosphere of the farm around the autumn time," Kim said. "It's amazing."
Homestead Farm also provides field trip opportunities for elementary school students. They are able to pick their own fresh produce such as pumpkins in the fall time, and blackberries in the summer time for seven dollars per person. In the springtime, they are also able to see the spring blossoms and plant their very own strawberry plants.
According to Alnutt, Homestead Farm hopes that visitors also find a lot of great produce and want to come back again and again.