Junior Plans Possible Class for Aspiring Entreprenuers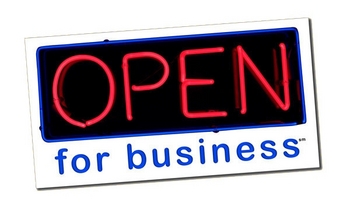 It's not often that a whole new area of interest is developed into the CHS curriculum. So if you're thinking about a future in the business world, you might want to plan your schedule around a new class that could be coming to the school next year.
CHS could be adding business/entrepreneurial classes to the curriculum. It would be an experimental class that would run during the 2017-2018 school year.
According to CHS junior Emily Stein, who came up with the concept and is currently designing it, the classes will move forward "if enough people sign up for it."
Last year, Stein went to a talk at Johns Hopkins University about blended learning, where students have a more involved role in the classroom. Stein then had the idea of incorporating this style of teaching into a class at CHS.
"Instead of having a teacher talk for the whole class, they would only talk for five to ten minutes," Stein said.
She then presented this idea to principal Joan Benz and spoke mainly of business and entrepreneurship.
"I think that learning about [business] in high school is so important because so many people are going to go into it in the future," Stein said.
According to Stein's presentation, the class would be "a student led, teacher guided entrepreneurship class to give real life experience, and push students beyond their comfort zones."
After a couple of meetings, Stein was allotted a class period per day devoted to developing this class. During this time, Stein creates the curriculum for this class and maps out every unit for the whole school year.
According to Stein, the class will include various business topics, such as coming up with entrepreneurial ideas, accounting, marketing and finance, and what it takes to start a business. The goal is for students to be responsible for their own success and to only need teachers for answering questions and offering support.
Stein's class has the potential to be very popular at CHS, as many students are interested in business.
According to a CHS poll of 38 students, 68 percent have an interest in learning about business, and 76 percent would be interested in taking a business class at CHS.
This class could also offer students a creative outlet to learn about whatever they are interested in.
"An entrepreneurial class would give an outlet to students to students whose passion lies in business instead of art, drama, or sports," Stein wrote in her presentation.
This could be the beginning of an exciting project for CHS. With new opportunities for what students can learn, the next big thing could be created in our classrooms.
"Who knows," Stein said, "Maybe one of these businesses will make it big."