Fall in Love with these Perfect Autumn Spots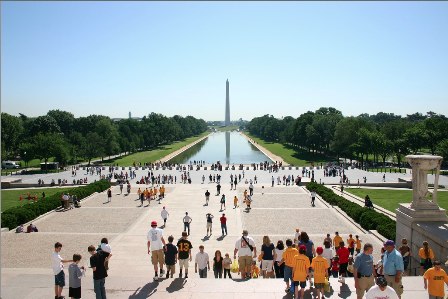 As the fall season kicks in, it's time go out and explore!
With all of the stress that homework and tests bring, there's a need for relaxation. Visit one of these five places for a break!
Rock Creek Regional Park
For only a 25-30 minute drive, this park is perfect for fall, rain or shine. Visitors can kayak, canoe, or even rowboat on Lake Needwood. If you don't like going on the water, you can always bike around the lake, play volleyball, or have a picnic while watching the leaves fall down. With a wide range of activities, this park is a must go!
National Museum of African American History & Culture
The African American Museum recently opened Sept. 24, displaying its 3,500 artifacts for the first time to the public. Among those artifacts include: a Tuskegee Airmen biplane, slave shackles, and a Michael Jackson fedora. Needless to say, its worth the long lines.
National Mall
Filled with historical monuments and beautiful scenery, the National Mall is the perfect day trip for families and friends. Take a relaxing stroll along the reflecting pool in front of the Lincoln Memorial or get a perfect view of D.C. from the top of the Washington Monument.
Smithsonian National Zoo
If you're looking for something different from a walk in the park, head down to the National Zoo, where you can find red pandas, all sorts of cats and exotic birds. Admission is free, but for an additional cost, you can attend unique events, including Boo at the Zoo and Night of the Zoo.
Sandy Spring Adventure Park
Climb, jump, and zip line through the 190+ exciting challenges at Sandy Spring Adventure Park. With 13 different rope courses, ranging in difficulty, this gravity defying course in the trees is the perfect place to spend the afternoon with people and pets alike.
Take your pick and kick off the fall season right!