Day off to be spent in both religious and recreational ways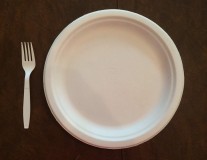 A day off of school can be utilized for many activities; sleeping in, relaxing, catching up on homework, celebrating religious holidays or hanging out with friends.
This week, on Wednesday, September 23rd, students and teachers will have school off. For those who are not Jewish or Muslim, the day is free for them to fill with activities. For Jewish students and teachers who celebrate, the 23rd is a holiday called Yom Kippur and for Muslims, the beginning of a holiday called Eid al-Adha.
"My family prepares for Yom Kippur by eating a large meal Tuesday night," said junior Eliezer Kraiman. "We fast and go to synagogue, then eat a large meal to break the fast."
Fasting begins Tuesday night at sundown and concludes Wednesday night, lasting almost 24 hours. In the Torah, fasting is commanded on Yom Kippur to afflict and to humble Jews by denying themselves the earthly pleasures, such as food.
According to junior Mory Gould, he also celebrates Yom Kippur by fasting, going to synagogue to pray and sleeping to combat the hunger.
Yom Kippur is also a day of repentance, a time to look back on the mistakes of the last year and correct one's behaviors based on that.
"I don't enjoy the holiday, though it may be a good idea to repent for sin, I do not enjoy fasting or being lightheaded and fatigued," Kraiman said.
On Wednesday night, when Jewish students and teachers will be breaking the fast, the Muslim celebrations for Eid al-Adha will just be beginning. Eid al-Adha is celebrated in honor of the actions of Allah and in remembrance, families sacrifice a goat to feast on.
"The holiday means to be holy for a day and to think of others before yourself, like catering to everyone first, being nicer to siblings and being at peace," sophomore Zinab Eisa said. "[On the day], I feel happy and ecstatic because everyone comes together."
Unlike Kraiman, Gould and Eisa, junior Katherine Cheng will not be celebrating any religious holidays on Wednesday.
"I plan to watch Netflix and do homework," Cheng said. "Having the day off gives me a breather in between school days and allows others to have time to celebrate."
Cheng's plan is one example of students who will be using the day to relax and catch up on homework.
According to freshman Alex Tapia, who is Christian, he plans to use the day off to complete Student Service Learning hours.
To show respect for the holidays, teachers were told not to assign homework due Thursday, so that students can have Wednesday for their religious practices.
Despite the religious events occurring the 23rd, the MCPS calendar lists the day as "no school for students and teachers" without acknowledgement of the religious events due to previous issues over religious equality.