Follow these tips for an Insta-game 'on fleek'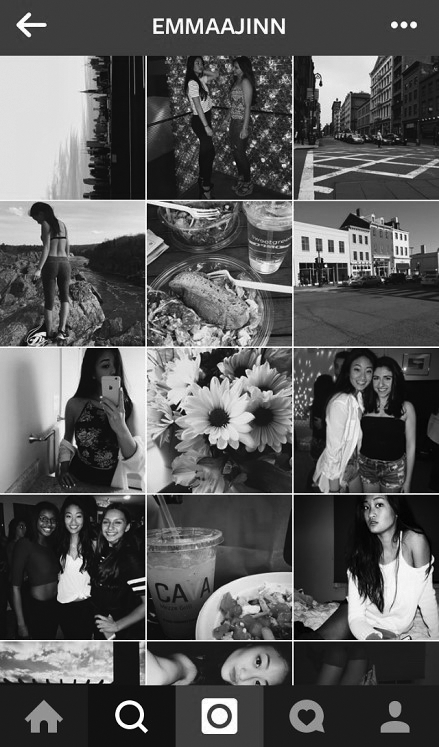 As Facebook's popularity is declining, Instagram's is rising exponentially. Instagram allows anyone with a smartphone to become an amateur photographer. Here are some tips to making your Instagram profile the best it can be.
Theme: Square vs. Rectangle
To keep your Instagram page consistent and aesthetically pleasing, try to only post square or rectangular photos that have been Instasized to fit the square frame. Posting both shapes will make your page seem disheveled.
"I have always used Whitagram but I noticed the trend now is to be in the box on Instagram without the white edges that Whitagram does," senior Evangeline Pergantis said. "So I guess to stay hip I'll start just doing the regular Insta-crop."
When to post
Generally, users should limit themselves to posting once every two days. Posting too often can agitate followers and cause some people to unfollow you. Slow and steady, Instagrammers!
Caption: clever but not cliche
First off, always caption your picture. An Instagram post without a caption is like PB&J without the jelly. Try to use a pun, but don't be cliche. Throw in an emoji or two if you want. Unlike Twitter, there is no character limit on Instagram, but it is best to keep captions short and sweet.
"For captions, stay simple," junior Andrew Footer said. "People don't like to read long sentences." With short captions, students don't have to relate directly to the picture."
No heavy editing
Use light filters to make your pictures look sharp but not too heavily edited. Some recommended Instagram filters include Aden, Valencia or Rise. If you prefer to use other photo editing apps like VSCOCam or Afterlight, avoid layering another Instagram filter over it. Apple iOS filters are too heavy, so avoid using those and instead settle for the apps mentioned above. To make rectangular photos fit in the frame, or to downsize a photo, try Instasize or Whitagram, which can be found for free on the App Store.
"VSCOCam is my top choice for editing," sophomore Emma Jin said. "It has the most filters to choose from, and the best part is that it's the easiest one I've found."
Balance
Try to keep a balance of photos with friends, selfies and artsy photos of random objects. Having too many similar photos can make your page repetitive. Variety is an important quality to have on an Instagram feed.
"I don't limit the amount of friends in my pictures," Jin said. "It doesn't seem very reasonable to do that. However, I do make sure there's a mixture of people, friends and objects on my feed such as food. I'm not sure why, but I feel like having a mixture of different pictures makes my Instagram more balanced."