Twitter timelines provides witty tweets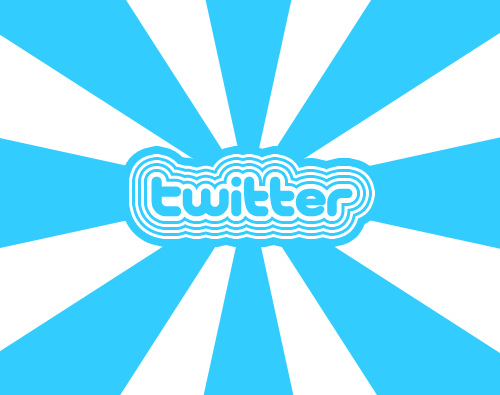 Eventually all tweeters get fed up with seeing their friends complain about their lives or talk about their conquest of a sandwich. The Observer suggests people to follow when the timeline is stale.
The accounts brighten many tweeters' days with witty relatable tweets that have given the users internet stardom. All of them have a loyal following, starting with a few clique groups.
Account Name: @Lord_Voldemort7
Description: First person commentaries on pop culture from the dark lord himself. Most tweets are extremely cynical views of pop culture with Harry Potter references.
Sample Tweet: "If you play a Nickelback song backwards you'll hear messages from the devil. Even worse, if you play it forwards you'll hear Nickelback."
Target Audience: Cynical Harry Potter fans
CHS Reaction: "My favorite would probably be Lord Voldemort because I can relate to Harry Potter, and it's kind of funny how dark his humor is," sophomore tweeter Francesca Patterson said.
Account Name: @Whitegrlproblems
Description: Daily thoughts coming straight from an insecure and irrational Caucasian female who shares her troubles with the world. Her tweets usually consist of boy troubles, weight troubles and a serious alcohol problem, rarely disappointing.
Sample Tweet: "If I'm not freezing I'm fat," and "Nothing makes me want to go to the gym more than being proposed to."
Target Audience: Females of any race.
CHS Reaction: "I love White Girl Problems because I can relate to all the random problems and facts of life" junior tweeter Rebecca Wolf said. "I'll be scrolling through my timeline and think, 'Hey! That's me'!"
Account Name: @F1rstwrldprblms
Description: This user takes us through the pains and problems of those poor souls living in a first world country. The tweets are simple grievances that hit close to home for Potomac residents that when compared to any real problem, like poverty, are jokes.
Sample Tweet: "I put too much stuff on my sandwich, and now it's hard to eat," and "I cracked my straw taking it out of the wrapper. Now I have to suck twice as hard."
Target Audience: Anyone who likes making fun of rich kids.
CHS Reaction: According to senior tweeter Lucy Mangan @f1rstwrldprblms seems spoiled and conceited.
Account Name: @Trolleycat
Description: Boasting the likeness of a drunken gazelle, this D.C. resident amuses tweeters through her random and borderline psychotic sense of humor. Tweets often hint at her love of violence and her unique mindset.
Sample Tweet: "People can be real jerks after I hit them with my car like once."
Target Audience: Violent individuals.
CHS Reaction: "Trolleycat can be very violent but in a unique way," Mangan said. "She also can be very harsh and comes out and speaks her mind."
Account Name: @Lamebook
Description: This account offers commentaries on a fellow social networking site and pokes fun at typical Facebook behaviors. The tweets are either what people hate to see on their Facebook news feed or a link to Lamebook.com where there are screenshots of humorous Facebook activity.
Sample Tweet: "Nothing makes me want to throw up more than a couple who has the exact same Facebook picture. It ranks up there with same-side-sitters."
Target Audience: Anyone with a Facebook or anyone who hates Facebook.
CHS Reaction: "Most of their tweets are original and funny, but when they tweet links I almost never look," Wolf said. " Usually I use twitter through my iPod Touch, and I'm not about to sit there and wait for a link to load as I'm scrolling through my timeline."