"Ant Man and the Wasp" gives Marvel fans another movie to love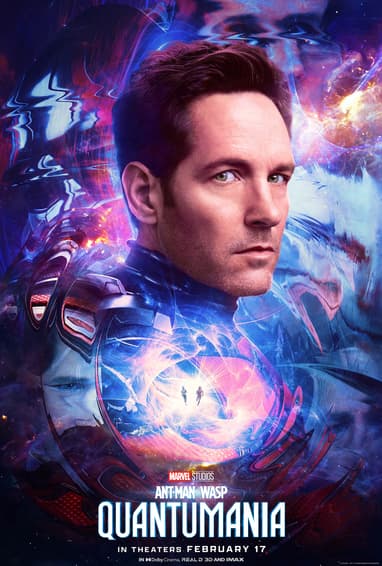 With Marvel's newest movie first being released on Feb. 17 of 2023, fans rushed to the theaters to watch "Ant Man and the Wasp: Quantumania" before it was spoiled, just like any other Marvel movie. Some viewers did not know what to expect with the third "Ant-man" movie, while others who had watched "Loki" have been anticipating this sequel for a while.
During the movie, Scott Lang, played by Paul Rudd, and Hope Pym, played by Evangeline Lilly, along with Lang's daughter and Pym's parents, get sucked into the Quantum Realm through a device. Scott and Cassie Lang are held captive by rebels in the Quantum Realm who do not grow a positive first impression of the mysterious people who entered their land. On the other hand, Janet Pym returns to the Quantum Realm with Hope and Hank Pym, where she is able to reunite with old "friends" like Lord Krylar, who has become friends with the main villain, Kang.
As the Pyms steal Krylar's ship, the Langs are given to Kang so he can regain power from a core through Scott's shrinking powers. Scott finds a way to put power back into the core with the help of Hope Pym and his ants, and Janet tries to pull her family and the Langs back into the portal in order to arrive home. However, Kang captures Scott and tries to defeat him. Luckily, Scott breaks the core and is able to arrive home with the help of his daughter.
"Ant-Man and the Wasp: Quantumania" gained much of its popularity for being known to follow the "Loki" series. At the end of the "Loki" series, a different version of Kang the Conqueror is introduced as a new Marvel villain who seeks power over several different multiverses. The Kang in the Quantum Realm wanted to rule every version of himself, but was banished because he had different goals to the Council of Kangs.
While some viewers might not understand this interpretation right away, hardcore Marvel fans can earn a deeper meaning of the movie after they watch the "Loki" series. Kang the Conqueror may have seemed like a normal villain in the Quantum Realm, but some viewers may not realize that this villain Kang has multiple versions of himself and is bound to show up again in the future. Additionally, Kang warned Scott Lang that the start of something "terrible" was going to happen, which left viewers activating for future Kangs to appear. Many fans enjoyed how such a connection from a TV series to a sequel could be made within the Marvel platform.
However, some who watched the movie could believe that there were some potential drawbacks. Many believe that the humor was a bit "drier" compared to other Marvel movies. Although Scott Lang had a few funny lines and Darren returned in an abnormal form that may have made viewers laugh for a few seconds, there was not as much comedy as the previous "Ant Man" movies. Some could believe that the reason was that creators were trying to bring a serious side to the "Ant Man" movies as they introduce the still "new" Kang to the Marvel world. Others believe that Marvel could be running out of ideas for Scott Lang and his crew.
Whatever the reason may be, the movie was still a success to the Marvel fandom. While fans may be hoping for Scott Lang and Hope Pym to have another movie as "Ant Man and the Wasp," fans may also be awaiting for new arrivals of the new villain in other realities to see how other Marvel heroes take on different versions of Kang.