Celebrate Pride Month with these three great shows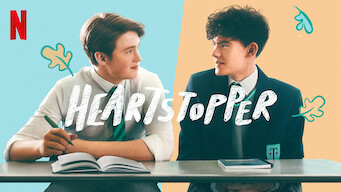 Pools are open, exams are over and the seniors are gone: June has arrived! Along with the excitement of counting down until the last day of school, last-minute projects and the making of summer plans, June marks Pride Month, a month-long commemoration of queer history, achievements, self-expression and identity as a whole. 
The last half a century has seen an enormous amount of growth in terms of progression in the LGBTQ+ rights movement both legally and socially. Representation of queer characters and actors in media has played a major part in the destigmatization of queerness. In decades past and even now, queer characters and relationships have been received by critics as controversial, dangerous and even black-list worthy. 
In a variety of genres, the following series' are great examples of queerness on screen that do not rely on stereotypes or the exploitation of the character for the sake of publicity. These characters and relationships contain genuine depth and complexity, serving a purpose besides simply their queerness in the plot. 
"Heartstopper" (2022)
First up is the most recent member of this list, "Heartstopper". The series is based on the graphic novels by Alice Oseman, and was released as a Netflix exclusive this past April. This eight-episode series only has one season so far and is a quick and engaging watch. 
Viewers follow the budding relationship between Nick Nelson and Charlie Spring, students at Truham All-Boys School and their experiences exploring societal expectations, self-doubt, friendship and identity. Navigating the meaning of sexuality and one's place in the world, Charlie, Nick and their supporting characters are developed masterfully into complex, and immensely endearing characters. 
Along with the compelling plot, small animation enhancements, costuming, and cinematography among other details elevate the show from a lazy night on the sofa to a genuine experience. "Heartstopper" provides a glimpse into the world of teen growth and self-discovery. It is a great choice for anyone looking for a light-hearted, charming, romance series. 
"Glee" (2009-2015)
Similar to the symbol of comfort and acceptance, the Glee Club provides to the members of the "New Directions." "Glee" is a haven for early queer representation onscreen. Using music and performance as an apparatus, all six seasons of the series attempt to address hard-hitting social topics such as teen pregnancy, sexuality, homophobia, substance abuse and bullying. Above all, the series emphasizes the great power of unity. 
The characters of "Glee" are exactly that — characters with extremely potent and memorable personalities, each bringing their unique perspective, talent and potential to the club. One example of this is Kurt Hummel. Kurt, with his stunning vibrato and unmistakable snark, was the first openly gay student at his school, William McKinley High. Throughout the series, viewers watch Kurt's confidence in his sexuality grow exponentially, despite his victimization due to hate speech and bullying. 
A juxtaposition to Kurt's "loud-and-proud" approach to his sexuality, Santana Lopez, one of the star cheerleaders of the school, provides a nuanced and subtle portrayal of sexuality. The young woman experiences confusion about her feelings towards her best friend Brittany and is terrified of the repercussions of being "outed" as a lesbian. Instead of processing her emotions, Santana chooses to externalize her frustrations, making her character the source of many quick-witted, viscerally hilarious remarks.  
On the whole, "Glee" is perfect for lovers of music, flamboyant storylines and sarcasm. The show's eye-catching costumes and stunning performances make the show a must-see this June.
 "Steven Universe" (2013-2019)
For anyone looking for a taste of breakfast cereal by the TV on a Saturday morning to accompany their dose of queer representation, Cartoon Network's "Steven Universe" is a must-watch. Even before the pivotal onscreen proposal and kiss, the relationship between characters Sapphire and Ruby was heavily hinted at. 
The personal struggles about bisexuality and feminism that the series' creator, Rebecca Black, dealt with are daringly explored through Ruby and Sapphire. Using visual metaphors, color, comedy and world-building details, the creators of "Steven Universe" have artfully created a creative and colorful environment in their series. The show provides kids with positive and innocent exposure to ideas regarding sexuality, showing that when the whirlwind of sci-fi and metaphysical adventure settles, love is love. 
With a diverse array of themes, intense complexity, and overall entertaining production quality, watching or revisiting these shows is a great way to celebrate Pride 2022.