Future releases his long waited album, "I Never Liked You"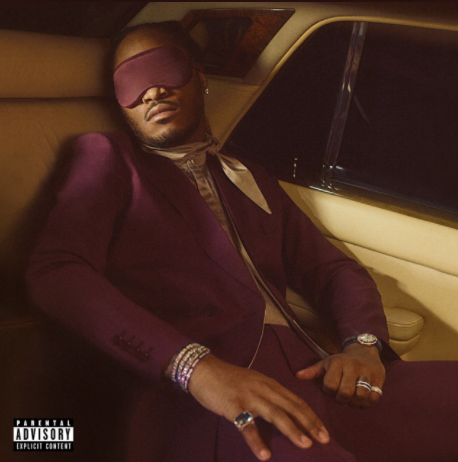 The music industry is booming as of late, not only because of highly publicized federal arrests of influential rappers Young Thug and Gunna but also because there is actually a ton of new music being released. Aside from reading articles about the 54 RICO charges that rap group (and gang) YSL is facing, music fans have a ton of new albums to look forward to. 
Spring is starting to heat up as tons of prolific artists are beginning to drop albums for the summertime. Jack Harlow, Pusha T, and Kendrick Lamar are all releasing albums within a month of one another, and Future decided to hop on the wave by releasing his own album titled "I Never Liked You". 
Over the course of the last 600 days, almost two years, Future has been dropping arguably the best features in hip-hop. His run has been impeccable, yet at the same time he has fallen under the radar since he has never released a solo album. While he has dropped a collaboration album with Lil Uzi Vert, it has been two whole years since he has released his own album. The last time he dropped an album there were barely any features on it, it was pure Future, and people wanted more. Now, Future is finally back with his new star-studded album "I Never Liked You" which released on April 29 and has features from Drake, Kanye West, Gunna, Young Thug, and Kodak Black.
"It's not even summer time yet and it feels like Christmas to me," WCHS junior Zane Gross said. "I love Future so much it's crazy. One of my favorite artists of all time, one of the most influential artists of all time. I've been waiting so long for this." 
The album was very hit or miss and while many fans believe it is Future's greatest album yet, others think he could have done a lot better. The numbers speak for themself though.. The album debuted as number one on the Billboard charts, selling 227,000 units in the first week. It is Future's 8th number one album and earned the biggest debut of the year with over 60 million streams on the first day. 
The album's production is phenomenal and most of the beats are brilliant. The beats of "Holy Ghost" and "Wait For U" were exceptional and raised those two songs to a new level. Future had a few songs out of his comfort zone that resembled more of an unorthodox R&B feel but these songs were simultaneously some of the best on the album as he did a great job expanding his diversity. 
"The production of "Holy Ghost" was out of this world. My jaw dropped while hearing it. ATL Jacob deserves a lot of credit for his scrumptious work producing for this album," WCHS senior Spencer Nash said. 
Although Future ventured out with some new distinct sounds, he stuck to his signature upbeat raps that his OG fans love and adore. Songs like "Puffin on Zootiez" and "Massaging Me" are instant classics and resemble Future's iconic tone perfectly. Future provided for both the old fans and new fans by incorporating both his iconic melodies and some new trends. 
"I am very pleased with the work of the great Future Hendrix on this one. "Puffin on Zootiez" is so good I've literally had it on repeat ever since it dropped. Those types of songs is what Future is so amazing at and what makes him him," Gross said. 
The features also did a very fine job. "Wait For U" with Drake and Tems is bound to be a top ten Billboard song especially with the hype it is getting on the popular social media platform TikTok. Tems carried the symphony with her beautiful voice and Drake did not miss on his verse. Kodak Black also performed a great hook for "Voodoo" which makes the song extremely catchy. Both songs were experiments for Future but definitely turned out superb and could help him branch out even more. A more classic sounding Future song, "I'm On One" also had a Drake feature and he once again delivered. One of the greatest bars of the year comes from Drake's verse when he says "I'm just all about my goals like Ovechkin."
"Being from the DMV and as a huge Capitals fan the line Drake had on "I'm On One" was fantastic. I love the appreciation for a DC legend and I think it's super cool to be recognized in that way especially with playoffs underway. Nothing like when game recognizes game as Drake one of the greatest raps about Ovechkin one of the greatest," Nash said. 
Although the album was overall very sound, a few songs were definitely a bit lackluster. The songs "Keep It Burnin" with Kanye West and "For A Nut" with Gunna and Young Thug were two songs that fans were looking forward to the most but both were a bit of a let down. The songs sounded a little incomplete and could have definitely been better especially with all of the talented artists on them. 
"For now I'm just going to keep the album on replay and not listen to all the haters calling the album trash. Future finally released I mean how could I not be happy right now? The music is great and the vibes are off the wall," Gross said.