Netflix to adapt popular "BookTok" novel as a film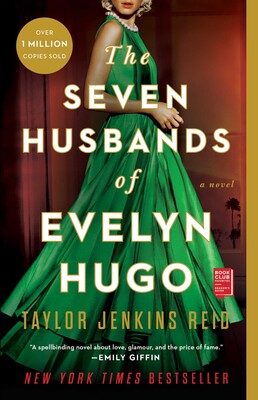 Over the years, many popular books such as "Little Women" and "Harry Potter" have been turned into movies. Last month, fans of The New York Times bestseller "The Seven Husbands of Evelyn Hugo" were excited to hear that Netflix is adapting the acclaimed novel into a feature film.
The book features the life story of fictional silver-screen-era Hollywood star Evelyn Hugo as she dictates her memoir to writer Monique Grant. It is a story about love, identity, success, betrayal and tragedy. Key characters include Evelyn, Monique, Celia St. James, and Evelyn's titular seven husbands. Adding a layer to the story is the mystery of why Evelyn selected Monique, a relatively inexperienced journalist, to author her life story. This mystery builds to its ultimate resolution and satisfying ending in the final chapter.
The story is interesting for readers interested in celebrity culture and what goes on behind the scenes. We get to witness's Evelyn's rise to stardom with an insider's look at how everything she did in the public eye was scripted to fit her public image. From the first page to the last, Jenkins Reid keeps readers entertained with plot twists and unexpected revelations about Evelyn, her friends and celebrity hangers-on.
Jenkins Reid's writing is excellent, with the book jumping back and forth from the autobiographical details of Evelyn's story to present time as Monique is hearing Evelyn recount her life. The transitions are seamless and provide the audience with different perspectives on Evelyn's life. 
It is learned from Evelyn's honest first-person narrative that she was often calculating in her approach to her career and personal life. "When you're given an opportunity to change your life, be ready to do whatever it takes to make it happen," Evelyn says to Monique. She leaves Monique with blunt advice: "The world doesn't give things, you take things."
Evelyn is painted to be a celebrity who will go to all lengths to protect her fame and stay in the public eye. But, these sometimes cold actions mask the very likable character readers come to know. Although some of Evelyn's actions to achieve her goals are manipulative, Jenkins Reid still does a wonderful job making sure that her main character stays relatable and that readers that understand her motives are for the safety of herself and her loved ones. This caused Evelyn to be seen in a very likable and heroine light.
One common complaint of "The Seven Husbands of Eveyln Hugo"is that it is a bit too fast-paced and readers never get to learn much of the background of each of Evelyn's husbands, only their connection with Evelyn. Such brevity is to be expected, though, as Jenkins Reid does have to sketch out so many husbands, all the while describing the relationships themselves, along with Evelyn's acting career. Other characters are better fleshed-out and relatable, particularly Evelyn's close friend Celia St. James, who is lovable, relatable, and at times quite naive. The movie should make sure to include every detail about each character as it will very important to the development of the film.
Jenkins Reid is on a winning streak, with two other books, "Malibu Rising" and "Daisy Jones and The Six," also announced for film or limited series adaptations. Liz Tigelaar, the creator of the hit television series "Little Fires Everywhere," itself an adaptation of a hit novel, has plans to adapt the film.
Upon hearing the announcement of Evelyn Hugo's next life, many believed that it would be a seven episode series, with one episode for each of her husbands. However, Netflix has since then announced that it will be a feature film. It will be interesting to see how Netflix approaches this film, given the plot-heavy book and its numerous complex characters. Many readers fear that trimming the plot or characters could make the film less enjoyable. 
The original story is said to be based on the life of Hollywood star Elizabeth Taylor, who was famously married eight times to seven different men, as well as on actress Ava Gardner, who shared her life story with a journalist. Casting details and dates have not yet been released, but if the film is able to replicate the feeling of the book and the memorable green dress, readers will have a happy ever after.