"The Hate U Give" is a must see to understand white privilege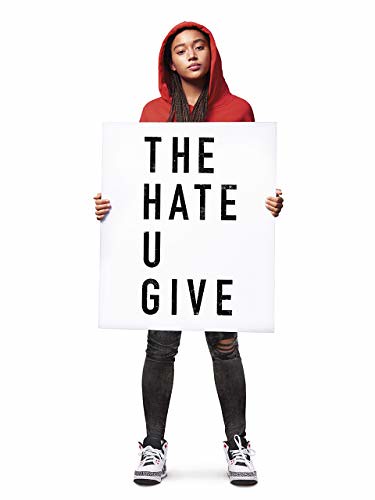 NAACP Image Award-Winning drama for Outstanding Actress in a Motion Picture, "The Hate U Give," starring Amandla Stenberg, offers its audience a more realistic perspective as to how white privilege is prevalent in the United States, and how staying silent only worsens the results of oppression. 
Starr Carter is a sixteen-year-old student living in two worlds. She believes that she must keep her two personas as far away from each other as possible, as she is seen as "one of the white kids" to her Black friends in Garden Heights and also merely "the non-threatening Black girl" to her white classmates at Williamson Prep. Starr changes the way she speaks and her behavior to fit in with her friends on either side.
Inevitably, Starr's two worlds collide after a party in her neighborhood, where gunshots are heard. She is driven home by her childhood best friend Khalil Harris (Algee Smith). After a few minutes, a police officer pulls them over for not signalling a lane change. While the officer is checking Khalil's ID, Khalil, who was instructed to keep his hands on the roof of the car, leans back through the car window to check on Starr, then reaches down to his seat to pick up a hairbrush. 
The officer shoots Khalil, killing him, then handcuffs and pulls Starr out of the car to sit on the road next to her dying friend. It was at this point that the officer realized that Khalil was holding a hairbrush, not a gun. 
Before Khalil was shot, Starr had immediately put her hands on the dashboard at the sight of the police headlights in the rearview mirror. She knew what to do, because she was "nine years old when [she] got the talk." This is referring to the talk her father, Maverick (Russell Hornsby), gave Starr and her siblings, explaining what to do when getting pulled over.
Parents of color in the audience may resonate with this as they may have had to give similar talks to their children. Teens of color may understand what it is like to have been given the talk and fear for their future. With the given circumstances of Starr's family and the current state of society today, it is logical and understandable that Maverick gave this talk to his kids. But it should not have to be this way. 
After the death of Khalil and the death of Starr's friend Natasha (Heaven Hightower) at a younger age, Starr decides that she no longer wants to keep the violence in her community a secret. Meanwhile, Starr's sheltered friends at Williamson Prep, along with her boyfriend Chris (KJ Apa), are unaware of Starr being a witness to the killing. 
In a television interview, Starr explains Khalil's drug dealer lifestyle, but how not all people who do or deal drugs are inherently "bad." Similarly with what is happening on the news and in the media now, when people are killed – more so Black people than others – people dive in to the victims' backstories, as if searching for a plausible excuse to justify deaths, like being a drug dealer or having prior criminal offenses.
Officer Brian MacIntosh (Drew Starkey), the officer who shot and killed Khalil, was not indicted by the grand jury Starr spoke in front of, which enraged the people of Garden Heights and around the country. MacIntosh does not appear in person again after Khalil's death, but still remains the antagonist and represents police brutality, corruption and systemic racism.
The movie, although released in the United States on October 5, 2018, foreshadows and still remains relevant in 2020. A society that is, unfortunately, filled with similar racial injustice and police brutality.
The raw honesty that is captured in this film shows how life as a teenager in American society is more than just high school drama. This film was not meant to only target young people of color, but to reach and educate people of many different ages and ethnicities.
Systemic racism is an issue that has been prevalent for far too long, regardless of the changes that have been made over time. Along with problems such as gang warfare, drugs and gun violence in certain communities that people experience on a daily basis, racism and the injustice that follows it still exist. 
During an emotional altercation under the threats of guns, Starr asks the police officers that have come to the scene, "How many of us have to die before y'all get it?" Even though she is facing the two officers, and the fight de-escalates, she is addressing law enforcement, society and the audience, leaving them thinking if there is ever going to be a possible answer to her question.
Starr's voiceover during this chilling scene explains the meaning of Tupac Shakur's rap and the title of the movie. According to Tupac, T.H.U.G. L.I.F.E. stands for "The Hate U Give Little Infants F***s Everybody," thus being the namesake of the film "The Hate U Give". Before his death, Khalil explains the meaning of this acronym: "What society gives us when we're little comes back to bite [society] in the a** when we're grown up." 
Within Starr's community, children grow up surrounded by violence and subsequently learn that violence is the only way to live. Although this movie calls attention to this brutal cycle, it is also an emblem of hope; teens of all races can follow in Starr's footsteps, fighting for justice and equality that has been long-denied but also long-deserved.