Young travelers broaden their horizons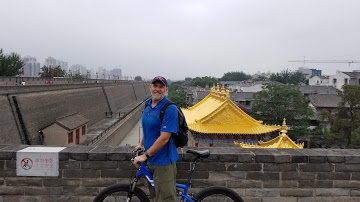 Traveling is an escape from reality, allowing one to experience different cultures all while creating lifelong memories and adventures along the way. Many WCHS students and teachers love to travel during breaks in order to relax and de-stress from school.
From every corner of the globe, diverse countries, cities and cultures foster a great learning opportunity to immerse oneself in. From a country's history to its language, traveling opens up one's eyes to the endless opportunities outside of 20854.
"I try to travel as much as I can," AP World History and AP Psychology teacher Christopher Forney said. "I was an exchange student in college for a year and lived in Northern Ireland and China for three years in my twenties. Travel is something I've always enjoyed, but it gets a little harder with kids. One of the beauties of teaching is that you have a big block of time in the summers with which you can travel if you have the money to afford it."
Traveling broadens one's horizons by introducing different foods, languages and traditions. It creates memories and adventures you can tell over and over again.
"I think travel is invaluable to teaching as it gives you exposure to many of the cultures that we cover in class," Forney said. "It also gives you not only anecdotal stories about places but a greater understanding of the people and their past. Travel humanizes the study of history and culture in a way that texts books can't."
Some of Forney's favorite places he has visited are Laos, Cambodia and South Africa. From the relaxed pace lifestyle, to history to architectural and natural beauty, it was captivating. One of this AP World History teacher's favorite memories was cage diving with white sharks.
Traveling not only creates memories for a lifetime, but also gives one a different outlook on life and broadens your horizons. Forney's extensive travel experiences give him a unique perspective on the countries which he's traveled to, which translates into the classroom in every lesson he gives.
"I think my traveling experiences have led me to connect with those of same background and interest in culture," junior Sophia Graup said. "This strengthens our diversity and acceptance within WCHS that many high schools can't say they have."
WCHS is built with students from all walks of life, which is what makes our school so diverse. Each students' unique lifestyle and background allows one to connect with students from the same culture, as well as learn from students different than them, and this is strengthened through travel.