Paddington Two delivers sweet storyline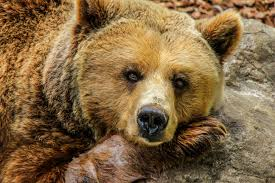 As second semester draws to a close, most CHS students find that they are more stressed out than usual, having to deal with preparations for next year while maintaining their usual grades and extracurriculars.
Relaxing in a reclining movie theater chair is an often-overlooked method of stress relief. Studies have shown that watching feel-good movies can release dopamine, a neurotransmitter that makes people happy. If you are looking for maximum dopamine release, the movie Paddington 2 may be for you, even though its PG plot may seem a tad juvenile for high schoolers.
Paddington 2, one of four movies to receive a rating of 100 percent on the popular movie-rating site called Rotten Tomatoes, features Paddington Bear. Paddington has happily settled in with the Brown family in Windsor Gardens. In Paddington One, he became a beloved member of the Windsor community, and he continues this trend by spreading marmalade and love wherever he goes. The film uses bright colors to appeal to children which also contributes to a feeling of cheeriness.
Throughout Paddington Two, Paddington spends his time searching for the perfect present to surprise his beloved Aunt Lucy on her 100th (yes, she really is that old) birthday. Eventually, Paddington stumbles upon the perfect gift: a unique pop-up book, located in Mr. Gruber's shop, which sells a variety of antique items. However, being a bear, Paddington does not have any money, and therefore can't buy the book, so he works odd jobs in order to purchase it.
When the book is stolen, it's Paddington's job to hunt it down and denounce the thief to win his book back.
While Paddington Two's plot may be simpler than most movies that appeal to high school students, it is based on the best-selling children's series that people have loved for generations. It offers teachable messages about the importance of friendship, family and acceptance of all beings.
At first glance, Paddington may not seem worthwhile to watch because it appears to be geared towards a younger audience. However, it offers some greatly needed stress relief for CHS students.