Academy Awards presents unique twists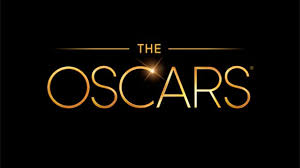 And the winner of best picture goes to…
The 90th Academy Awards took place Sunday Mar. 4. While the near-four hour event could be viewed as just another awards show, it was really much more. Jimmy Kimmel, who is best known as the host of Jimmy Kimmel Live!, hosted the event.
The traditional opening monologue given by the host started the show. Kimmel addressed several topics, including praising several of the nominated movies and the importance of recent movements looking to improve equality for women in Hollywood and the workplace in general. Kimmel set the tone for the night by introducing a competition to combat the lengthy time that the awards show would take: the Oscar recipient with the shortest speech would win a eighteen-thousand dollar jet-ski.
In a night full of predictables, including Gary Oldman winning best Actor, The Shape of Water winning several Oscars and multiple non-movie political speeches, there were still several surprises.
Jordan Peele, a comedian best known for starring in Comedy Central's Key & Peele, won the award for best original screenplay for Get Out. The writer and director became the first African-American to win this award.
Despite the general popularity of Greta Gerwig's Lady Bird, the movie took home zero Oscars, while mediocre remake movie Blade Runner 2049 was the winner of two, claiming best cinematography and best visual effects.
There will always be winners and losers, and nothing won more than Guillermo del Toro's The Shape of Water. The monster love-story won four Oscars, including the top prize of best picture.
Asides from the excitement of the winners being announced, the Academy Awards included several other moments to make the night complete. Tiffany Haddish and Maya Rudolph hilariously mocked the whiteness of the Oscars in their introduction speech. A random, yet enjoyable, montage thanking movie-goers was played.
Thanks to movies, America gets to come together several times per year and celebrate their greatness. Fortunately for viewers, this year's Academy Awards show was successful (for most) and fun, with a few new twists.