New D.C. venue gains popularity among CHS students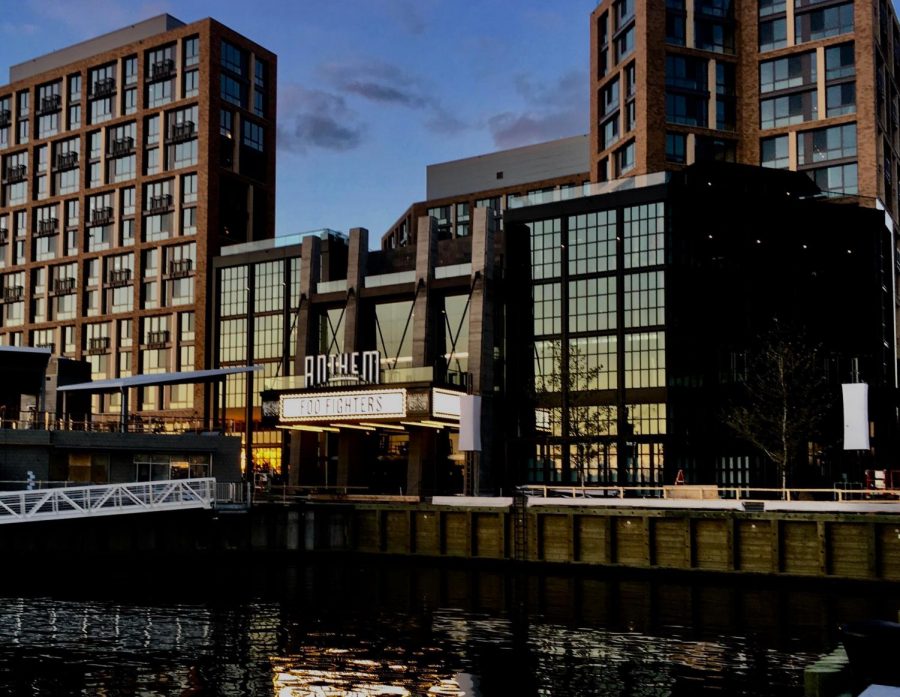 By Drew Ingall, Arts Editor
November 21, 2017
CHS students now have a new local hotspot to escape the hardships of school work and enjoy their favorite musicians live.
The Anthem, which opened Oct.12 with an inaugural show by the Foo Fighters, has attracted many big name artists such as Zedd, Lorde, Lil Uzi Vert and others.
"I saw Zedd at The Anthem," junior Setare Aliakbar said. "It was one of the best concerts I've ever been to."
Located in the Southwest Waterfront area of Washington D.C., The Anthem is part of the District Wharf.
According to the District Wharf website, The Anthem "features an acoustically advanced concert hall to host marquee performances by internationally celebrated artists as well as intimate shows with local favorites."
The venue is run by I.M.P., an independent concert promotion and production company. I.M.P. also owns other popular entertainment venues such as the 9:30 Club in D.C., and Merriweather Post Pavilion in Columbia, MD.
The Anthem is most comparable to the Fillmore (owned by Live Nation) in downtown Silver Spring. Both venues are relatively new and spacious in contrast to older venues. But The Anthem's distinct features ultimately set it apart from other local venues and offer better overall concert experiences.
"It is similar [to the Fillmore] in that it's an open place with no seats on on the ground floor, but there are no upper levels," junior Melissa Marks said. "In contrast to the Fillmore, it's about five times the size."
The location of the venue also gives it a different feel. The fact that it is in Washington D.C., the center of the DMV, seems to give The Anthem more energy and movement.
According to Aliakbar, there is "much more happening" because of its location.
The Anthem also has an outdoor feel based on its location. Since it is on the Southwest Waterfront, the atmosphere is totally different from other concert venues in the DMV. It is an indoor venue which is surrounded by plenty of outdoor commercial activities.
"It is on the wharf, so there's a pier, which adds to the outdoor aesthetic," Marks said.
However, The Anthem will not solely be used for concerts. District Wharf also plans to use it for big business events and conventions.
According to the District Wharf website, The Anthem will hold "live concerts, big charity events and lectures by speakers from around the world."
Both Aliakbar and Marks plan on seeing more shows at The Anthem after the great experiences they've already had.
"I definitely will try to go to more concerts there because a lot of artists I like are planning on going there," Aliakbar said.
According to the Anthem's online schedule, performances by famous musicians like Bob Dylan and his Band, O.A.R., The Killers and Walk the Moon are scheduled through May 8, 2018.
"It's a beautiful venue that brings in a variety of artists and performers," Marks said.