Jungle Book Revival Has Viewers Swinging From the Vines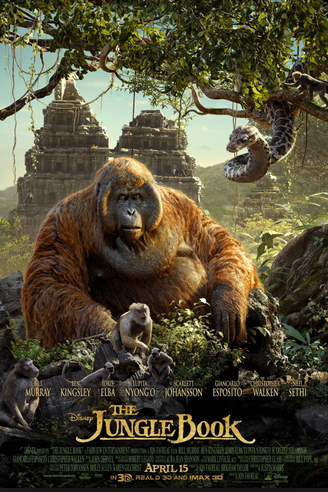 Jon Favreau's re-adaptation of the timeless Disney masterpiece, The Jungle Book, manages to once again capture the magic of the jungle adventure while at the same time bringing even more to the story.
While the complaint of "too much CGI (computer generated imagery)" is often heard from critical moviegoers, The Jungle Book's beautiful CGI brings to life the lush jungle and characters that even hand drawn animation could never do justice to. The vibrant colors and astonishingly realistic animals set a high bar for future CGI based movies.
However, the movie's success cannot just be attributed to the stellar quality of the CGI; Favreau's casting choices brilliantly fit the characters. Neel Sethi perfectly captures the childish innocence and cleverness of Mowgli; Bill Murray manages to portray the lackadaisical nature of sloth bear Baloo while Idris Elba brings ferocity and savagery to main protagonist Shere Khan.
No Disney movie, live action remake or not, would be complete without a few songs. Baloo's classic "Bear Necessities" and King Louie's (Christopher Walken) "I Wanna Be Like You" once again make their appearance. However, no matter how nostalgic and pleasing the tunes are, breaking out into song just did not seem to fit in the slightly grittier and realistic portrayal of the jungle in the new adaptation.
As is the trend with popular movies these days, the "gritty" and "realistic" theme is found inside The Jungle Book too, yet the levity of the original hand drawn animation still shines through. Following the gritty theme, the storyline of The Jungle Book is not just one of returning Mowgli to his human village and his human roots, but it becomes one of acceptance. Mowgli and his "tricks" are unwelcome in the jungle, yet he strives to earn his place among his adopted jungle family.
The one main fault that could be found in the movie is the camera work. The fast moving and intentionally shaky camera movements do well to heighten the jungle action feel of the movie, but after a while, the speedy movements lend to sore eyes and headaches.
Overall, The Jungle Book is a stellar movie worth seeing no matter your age.