Kendrick Lamar drops new album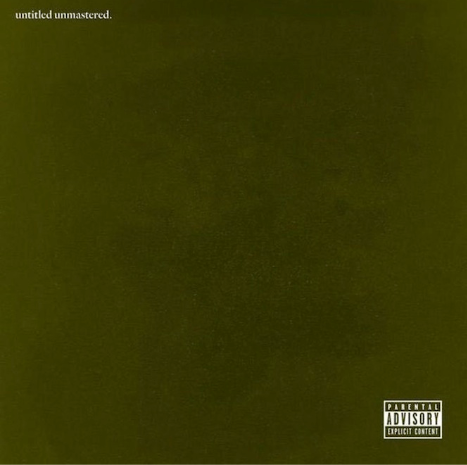 9.5/10
In Untitled Unmastered, Kendrick Lamar reasserts his dominance of the hip hop genre through complex lyricism, captivating social commentary and euphonious instrumentals.
The rapper released the compilation album by complete surprise March 4, nearly a year since the critically acclaimed To Pimp a Butterfly came out. Composed of demos and throwaways from his previous album, Untitled Unmastered might lack a cohesive theme, but that does not detract from its quality. Featuring artists such as Cee Lo Green, Anna Wise and Jay Rock, the record sold 178.000 copies its first week.
The album opens with "Untitled 01," a powerful statement of the destructive nature of mankind, before it shifts to an intriguing, introspective look into Lamar's personal conflicts on "Untitled 02." "Untitled 03" is an excellent critique of relations between ethnic minorities, while the short "Untitled 04" offers an important pro-education message delivered by the singer SZA.
"Untitled 05" continues the minority theme explored two tracks previously, as collaborators such as Rock and Punch reinforce Lamar's words as he highlights the negative consequences of institutionalization. "Untitled 06" is a magnificent ode to individuality. However, the grandiose "Untitled 07" is the clear centerpiece of Untitled Unmastered, with three drastically different parts that expose different aspects of Lamar's mental state and his approach to music. The album closes with "Untitled 08," an upbeat, optimistic anthem of hope.
Untitled Unmastered is undoubtedly a lyrical masterpiece. Throughout the album, Lamar's biting social commentary fits seamlessly among brilliant wordplay and a hypnotizing flow. His criticism of the music industry, race relations and society's treatment of unique individuals comes off as intelligent and well-founded as he explores his own psyche.
The album's instrumentals are top-quality as well. Producers such as Thundercat, Sounwave and Swizz Beatz effectively combine funk and soul beats and samples in order to create unique sounds that mesh perfectly with Lamar's voice.
The features on Untitled Unmastered are few in number, but nonetheless entertaining. Wise delivers a smooth, melodious hook as Rock explores the effects of institutionalization on "Untitled 05," while Green captures a buoyant atmosphere with his vocals on "Untitled 06."
With captivating content and excellent production, Untitled Unmastered is yet another tour de force from the most talented rapper of his generation. CHS students should certainly check it out.