"The Life of Pablo" Album Review: 8.9/10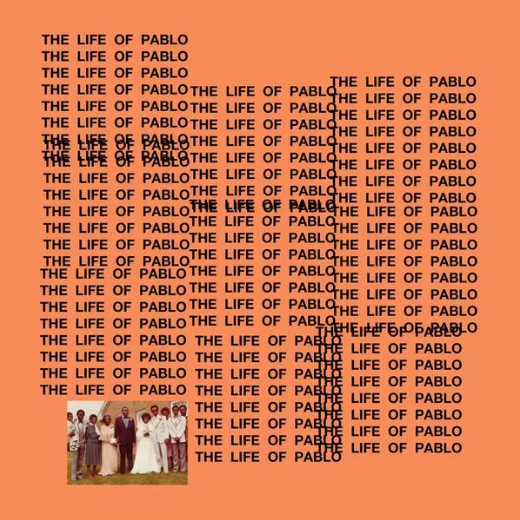 8.9/10
With introspective lyrics and outstanding production, Kanye West's The Life of Pablo effectively captures and combines the full range of his musical ability, but the album is not without its flaws.
Preceded by the release of his songs "Wolves," "Real Friends" and "No More Parties in LA," the Chicago emcee released his seventh studio album Feb. 14 to great fanfare. This release comes nearly three years after the the dark and gripping Yeezus came out and six years after the grandiose masterpiece My Beautiful Dark Twisted Fantasy. Featuring artists such as Chance the Rapper, Rihanna and Kendrick Lamar, the record is solely available on the music streaming service Tidal.
The Life of Pablo opens with odes to numerous ideas and entities, including spirituality ("Ultralight Beam"), family ("Father Stretch My Hands"), success ("Feedback") and West himself ("Famous"). These songs offer a unique, interesting look into West's perspectives on a variety of subjects, but are uneven in quality. "Ultralight Beam" is one of West's finest performances, but "Famous" feels bland despite Rihanna's excellent hook.
The album's middle part is its strongest section, addressing the benefits of success ("Highlights" and "Waves") and harsh pitfalls that come with it ("Freestyle 4," "Real Friends" and "Wolves"). Each song is a sonic painting and captures a powerful, relatable aspect of West's persona.
The concluding portion of The Life of Pablo lacks the thematic cohesiveness of the rest of the album, but is overall well done. On "30 Hours," West's excellent storytelling ability is on full display, while his new, humorous view of media perception shines on "No More Parties in LA."
Lyrically, The Life of Pablo is decent, but not spectacular. For most of the album, West's language, wordplay and musical flow comes off as introspective and well-crafted, but it occasionally seems lazy and cringe-worthy. This is most evident on "Facts," which oscillates between brutally honest and borderline delusion.
However, with the support of fellow producers such as Mike Dean and Metro Boomin, West's magnificent production skills are on full display on The Life of Pablo. Featuring an eclectic combination of styles ranging from soulful to synthetic that harken back to each of his previous albums, the instrumentation is impeccable. The gospel-influenced beat on "Ultralight Beam" and the choral background on "Waves" are particularly moving.
A mainstay of West's albums is superb performances by featuring artists, and for the most part, The Life of Pablo follows suit. Chance the Rapper and Lamar deliver strong guest verses and steal the spotlight on "Ultralight Beam" and "No More Parties in LA," respectively, while singer Chris Brown captures strong uplifting emotions on "Waves." However, singer-rapper Post Malone provides minimal substance in a forgettable appearance on "Fade."
Featuring mostly captivating subject matter and masterful instrumentation, The Life of Pablo meets expectations for someone who is arguably the greatest artist of his generation. Although it is certainly not his best work, it is still worth a listen from CHS students, especially those who are longtime fans.