Community art updates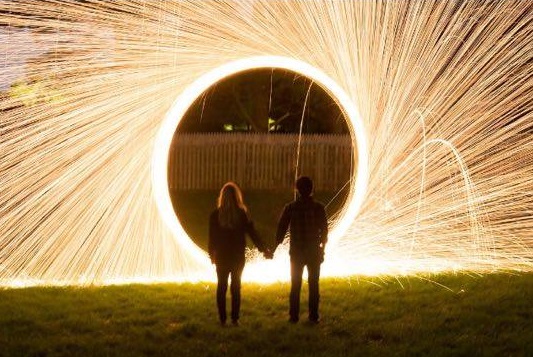 Consenses
Art History and Ceramics teacher Paul Dermont's Consenses project is well underway and right on schedule for completion in February or early March, in time for the spring arts festival.
Consenses is essentially the artist version of the game telephone. There are "chains" of artists, all creating different works of art using different mediums, but ultimately all on the same subject. The first artist is the only one to know the original subject through a photograph; each subsequent artist creates his or her work based on the previous artist's work.
Eight additional artists have decided to join Consenses, creating a new chain and adding another artist to the end of each existing one. Now, 20 total students are involved with the project.
According to Dermont, more students have decided to join the project because they are interested in finding out what the original subject inspiration for the chains are.
"One challenge I had was trying to transform my interpretation of a photograph, that Alex Zarynow took, into a ceramic sculpture," senior Matt Longshore said. "I had to take my understanding of every aspect of the theme in his photograph and transform that into something that I could incorporate into clay."
Strathmore Hall/ Metro Sculpture Project
Students in Ceramics 3, Advanced 3-D Design and other AP art classes are working to create large totem pole statues to be placed on permanent display outside of Strathmore Hall and the Grosvenor-Strathmore Metro station.
CHS students have submitted 27 design proposals consisting of drawings and small-scale models and are waiting to find out which ones are have been selected to be built for display. Art Resource teacher Brendan Roddy expects to find out which designs get selected right around winter break.
Students will begin building their sculptures in early January, and the chosen designs will be built to their full height of approximately seven feet.
"You get to spend four or five months making seven foot sculptures," Kaplan said. "I am excited to learn how to approach a new type of ceramics."
According to Roddy, the artists whose designs get selected for display will choose a team of other students to help them create the sculpture.
Youth Art for Healing
Eight teams of approximately seven to nine artists from the CHS National Arts Honor Society have been working to create eight paintings to be placed in the pediatric ward of Holy Cross Hospital in Silver Spring, MD.
Each member of the team has a different role to help create the final product. Different roles include designers, background scenery artists, photographers and detail artists.
"It is fun to make the paintings but it also feels good to know that they are for a hospital because the paintings can help the patients," senior Jess Kaplan said.
The theme of the paintings is animated aquatic life.
The teams will present their designs to senior NAHS co-presidents Carly Rosenfeld and Angelo San Pablo as well as Art teachers Brendan Roddy and Jacquelyn Washam. The designs will then be sent to designers from Youth Art for Healing for final approval.
The project is scheduled to end in March.