Frozen took the world by a storm, and the ice age has yet to end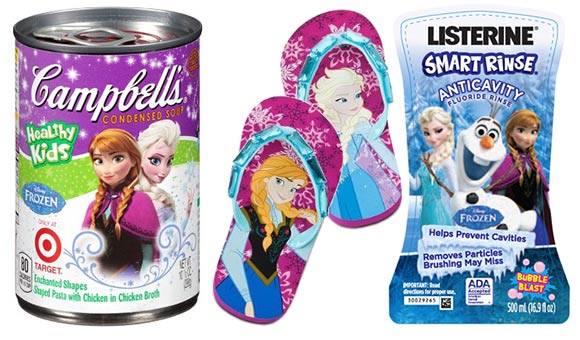 We just can't let it go.
Following its release on Nov. 27, 2013, Frozen swept the nation with its catchy tunes and lovable characters. The film surprised viewers by declaring that true love can exist between sisters—a concept foreign to the usual Prince-Charming-kiss type true love that Disney is accustomed to, entranced audiences with an adorable snowman and "Let It Go," the inspiring song that stayed at the top of the charts for months.
The Frozen franchise rose faster than Elsa's ice castle, with singing wands and sparkly dresses becoming a permanent feature in Disney stores.
It's been two years, but the hype hasn't died down. The movie is still hugely popular, particularly with younger children.
According to a June 2014 New Yorker article, the films has earned $1.2 billion worldwide since its release, making it the fifth-highest-grossing film of all time and by far the highest-grossing animation.
But why hasn't the Frozen craze melted away?
According to a Jan. 2015 Time article, "The Science of Why Your Kids Can't Resist Frozen," it's because the sparkling movie connected with young audiences in a way that Disney has never been able to accomplish before.
Where previous Disney movies feature reserved princesses groomed to respect court etiquette and social conventions, Elsa and Anna act impulsively, like when Anna chucks a flaming blanket at wolves or when Elsa creates an enormous ice palace from nothing.
According to Time, young children find this appealing because they tend to be carefree and spontaneous as well.
But in addition to showing some personality, the princesses boast a range of emotions as well, making them far more relatable than the silent, angst-ridden royals of Disney-princess past.
"I like the fact that Disney does not merely portray the characters as good," senior Griffin Myers said. "The characters are selfish sometimes like Elsa, or quirky or naive like Anna. It makes them more relatable because they are flawed."
Time also suggested that the Frozen fever hasn't thawed because there isn't a threatening and realistic witch character. With Queen Elsa as an anti-hero and Hans singing about sandwiches, younger children don't find the movie as scary as the Voodoo Man in Princess and the Frog or Mother Gothel in Tangled.
"I think the lack of a super creepy villain definitely makes Frozen more appealing—for me, Ursula from The Little Mermaid was the subject of all my worst nightmares," senior Sydney Veator said. "Also, I think the lack of a physically distorted villain makes the movie more realistic, because a lot of times the things that hold us back are the very people that surround us."
Frozen also acts as a deviation from Disney's predictable norm for princesses. With independent females and the traditional prince and princess ending thrown out the window, Disney appealed to audiences beyond young children.
"I think it's really an amazing thing that Disney had "true love" apply to sisters in this movie," Veator said. "The ones that make us stronger aren't necessarily always going to be a love interest. Sometimes you just need to look to your family and other people already in your life to find help and strength. You don't need to find a Prince Charming to be happy."
Aside from the conceptual plot change, the glittering animation and smile-inducing music has viewers coming back for more.
According to a July 2014 Forbes article, the Frozen soundtrack had forty-three nonconsecutive weeks on top of Billboard Top Soundtracks by Dec. 2014, and won Best Compilation Soundtrack for Visual Media, with the song "Let It Go" won the award for Best Song Written for Visual Media in the 57th Annual Grammy Awards.
Not to mention that outside of award shows and commercial sales, Frozen songs have been sung by anyone and everyone, from little girls in princess dresses to dads caught up in the moment of Disney.
"Frozen's songs are so catchy just because they're so upbeat and happy," Veator said. "Every time I hear a Frozen song a little part of my childish side just wants to burst out singing."
Basically, the Frozen hype has had clear reason to linger, and its continuing presence has made itself known in every day stranger ways, from Frozen-themed soup to Frozen-themed seatbelts. Though viewers may not agree on whether or not the film needs to melt away from the spotlight, no one can deny the movie's success, or its (mostly correct) assertions that reindeer are better than people.