Big Sean's 'Dark Sky Paradise' surpasses expectations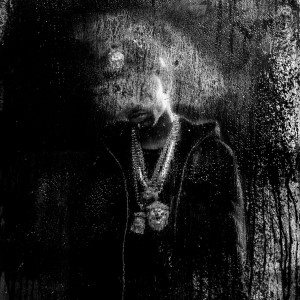 Featuring brilliant introspective lyrics and outstanding production, Big Sean's Dark Sky Paradise is a standout record that surpasses expectations and leaves listeners wanting more.
Sean's third studio record was released Feb. 24 and sold 173,000 copies in the U.S. during its first week. Artists featured in the album include Kanye West, Lil Wayne, Drake, Ariana Grande, John Legend and Chris Brown.
Dark Sky Paradise opens with a riveting intro in "Dark Sky (Skyscrapers)," as Sean delves into his past and how it has shaped his life. The reflective tone continues on "Blessings" and "All Your Fault," which feature Drake and West, respectively.
The next song, "IDFWU," provides a stark contrast to the contemplative attitude of the first three tracks with its commercialized beat and superficial hook. "IDFWU" doesn't ruin Dark Sky Paradise, but it doesn't feel as if it belongs with the rest of the album.
"Play No Games" serves as a laidback anthem for men who try to win the affection of women and includes crooning from Brown and singer Ty Dolla $ign. In "Paradise" and "Win Some Lose Some," Sean returns to brooding as he discusses the benefits and drawbacks of fame and the way it has affected him as a person.
In "Stay Down," Sean delivers a shoutout to friends who have stood by his side as his lifestyle has become more extravagant and erratic. "I Know" features an interesting back-and-forth between Sean and singer Jhene Aiko over the male and female perspectives in a relationship. "Deep" proves to be a haunting commentary by Sean and Wayne on how personal doubts and the doubts of others can destroy one's career.
The regular edition of Dark Sky Paradise ends with its two best songs in "One Man Can Change the World" and "Outro." "One Man Can Change the World" features Sean explaining how people such as his mother and grandmother have inspired him and why one should respect the words of one's elders through a mesmerizing piano instrumental. The rapper follows this up with positivity in "Outro" by rapping about having an upbeat outlook toward the future.
The album's bonus tracks live up to their name, serving as a gift to listeners' ears. Sean discusses how people in his life changed after he became famous in "Deserve It" and "Research." The rapper then provides closure and advice on how he dealt with these changes in "Platinum and Wood."
Throughout the record, Sean's vastly improved lyricism compared to his previous albums is on display as he utilizes double meanings, nifty flows and slick wordplay to entertain listeners. In addition, he effectively adds meaning to his verses by detailing the struggles of his rise in the hip hop industry and how he overcame personal problems.
Vocals by featured artists on the album prove to be excellent as well. Brown delivers an enthralling hook on "Play No Games," West smoothly combines autotune with emotion on "All Your Fault" and Grande displays her talent and range as she harmonizes with Sean on "Research."
Perhaps the most impressive part of Dark Sky Paradise is its instrumentals. Producers such as West, Mike WiLL Made It and DJ Mustard provide a variety of contrasting moods ranging from mellow to excited with a combination of high-pitched, old-school samples and new thumping electronic beats. On nearly every song, the background music seems to tell a story of its own even as it meshes almost perfectly with Sean's lyrical flow.
Dark Sky Paradise is a tour de force full of dazzling production, brilliant lyricism and breathtaking vocals. If CHS students are on the lookout for new quality music, Sean's latest album is definitely worth a listen.