Muse's 'The 2nd Law' experiments with eclectic mix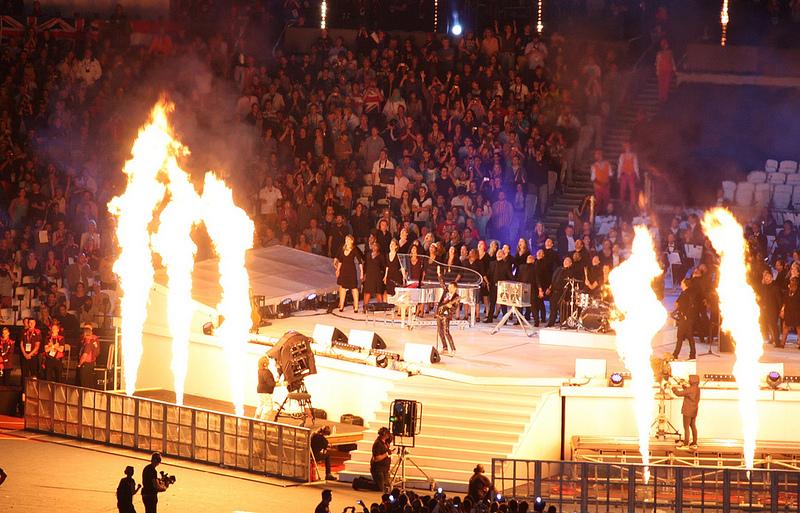 By Sonia Shekar, Staff Writer
November 7, 2012
When describing Muse's new album, lead vocalist Matthew Bellamy tweeted that it would be "Christian gangsta rap jazz odyssey, some ambient rebellious dubstep and face melting metal flamenco cowboy psychedelia." His description, although a joke, provides a strikingly accurate testament to the array of music found on the album.
The English rock band's sixth album, The 2nd Law, offers 13 tracks, each encompassing a sound very different from the band's popular previous album, Resistance (2009). As noted by the title, the new album takes inspiration from the second law of thermodynamics, which states that in an isolated system, energy is lost at an increasing rate until the system itself is destroyed.
The first track, "Supremacy," holds the most resemblance to Muse's original sound. Bellamy's operatic voice quickly escalates into a full-blown falsetto, accompanied by a powerful guitar riff that seems to be inspired by the James Bond theme.
It then transitions into "Madness," the first single to be released and is arguably the most radio-friendly song on the album, containing pop elements that do not sacrifice Bellamy's powerful vocals.
Muse embraces a completely different sound on "Survival," the official song of the 2012 Olympics. With lyrics like "I won't forgive, the vengeance is mine," it was not the most appropriate song for an event meant to bring people together, but it certainly makes an impression with an inordinate amount of opera singers and climbing guitar solos.
Immediately following is "Follow Me," a clear break from Muse's operatic rock sound. The electro track, co-produced by the British electronic band, Nero, begins as a gentle ballad directed toward Bellamy's newborn son, but it quickly develops a driving bass and keyboard that is more reminiscent of a dance club than a lullaby.
Muse has often been criticized for a lack of raw emotion in their songs, but "Animals" is sure to strike a chord with listeners. It is one of their most moving songs, featuring slow-burning, ambient rock that ends in sounds of protest erupting on the streets to describe the economy's collapse.
Muse chooses to end the album in two parts with "Unsustainable" and "Isolated System." In "Unsustainable," a sci-fi-sounding news reporter quotes the second law of thermodynamics before the song takes an unexpected foray into dubstep. "Isolated System" is a more serious approach to portraying the chaos of society's degeneration, consisting of soft guitar and slow piano instrumentals.
The break from Muse's previous sound may leave some fans disappointed, but the experimental album offers something new for everyone. After providing listeners with five solid alternative rock albums for over 12 years, Muse deserves the chance to try something new.