Wale shows growth with 'Ambition,' lacks heart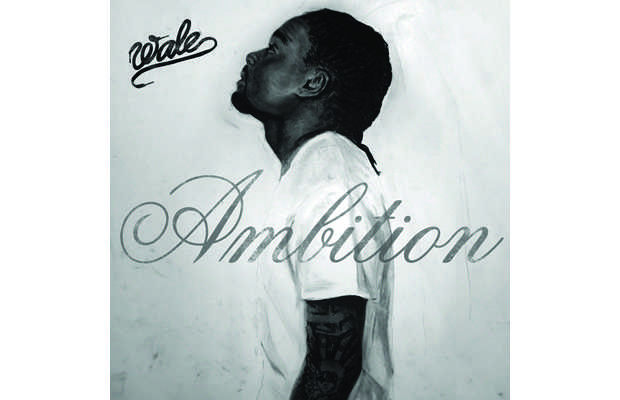 By By: Josh Samson, Arts Editor
November 22, 2011
Since his independent debut two years ago, D.C. rapper Wale has been working hard to win over the ears and hearts of hip-hop's new generation of listeners. After signing with Rick Ross' Maybach Music Group in February 2011, the "Nike Boots" rapper landed in the national spotlight, and many fans were anxious to see how the move would affect his music. 
Wale answered fans' questions with his sophomore album Ambition, which released Nov. 1. The album shows his progression from local talent to hopeful rap superstar with large dreams and a work ethic to match. 
Carrying over the formula from his previous mixtapes, like 2010's More About Nothing, the first three tracks feature Wale rapping over go-go-inspired beats by local producers and close affiliates Tone P and Mark Henry.
"Don't Hold Your Applause" showcases Wale's extensive wordplay ("Shorty my aim is different. DC, my English iffy/Solo I be but I'm on my feet, I got these angels with me"), while Rick Ross' adlibs and background vocals on "Miami Nights" indicate how involved the MMG founder was with his first artist's latest release.
The album does a good job of balancing Wale's different moods. While the first several tracks reference his ambition and aspirations for the future, tracks like "Chain Music" and "Slight Work" featuring Big Sean exhibit Wale's "geechy" side, a term Wale defined as beautifully ignorant during a May 4 interview with Complex magazine, which covers pop culture trends.
A string of chorus features from rapper Kid Cudi, and singers Lloyd and Ne-Yo provide Wale time to focus on the meaning of his ambition and the women who surround him.
According to an Oct. 26 MTV article, Wale tried to keep the number of features to a minimum on this album in order to bring out more of his own voice on the record. However, the rapper did not do that great of a job; Ambition sports nine features as compared to 11 features on his 2009 debut Attention Deficit. The guest spots hurt Wale's attempt at standing out, as the singers seem to fight with him over who gets more spotlight on the songs. 
The standout tracks on the album are "Legendary" and "Ambition," featuring Meek Mill and Rick Ross respectively. Originally a beat intended for Rick Ross during the making of his upcoming album God Forgives, I Don't, "Legendary" gives Wale an opportunity to look at his own purpose in music ("Only fear is mediocrity/So every time I got a beat I feel like I don't got to sleep") over a grandiose, string sample-laden beat by DJ Toomp, most famous for his work with rappers T.I. and Kanye West.
Similarly, the album's title track features MMG front-runner Meek Mill and boss Rick Ross on a T-Minus beat similar to Lil Wayne and Drake's "She Will." All three rap about what ambition means to them and how they plan to climb the ladder of success in the future. 
Unfortunately, the album's best song, the infectious promotional single "Bait," is only available as a bonus track on the deluxe edition of the album. Produced by D.C. native Tone P, the instrumental mixes sounds from hip-hop and go-go, providing Wale enough room to sound cocky yet still have energetic wordplay ("Girl stop being fallacious, this Mercedes is spacious/Black and white through the city, guess that's gentrification").
Wale uses Ambition to show his undying work ethic and his plans for the future, but hardly ever does he actually take the time to prove his passion without using his words. While years of rapping on deaf ears might have given Wale reason to repeatedly remind listeners of his place in the rap game, who wouldn't want a dime every time Wale says "ambition" or "work" on the album? 
Ambition is a good album, filled with several great tracks that are sure to make it one of the most underrated albums of the year. Wale clearly put time and effort into his album in the hopes that it would be considered a classic album along with the likes of 2Pac's All Eyez on Me and Jay-Z's The Blueprint. However, his seminal debut as a part of MMG's new takeover of popular music is exactly that: seminal.