Spotify poses challenge to iTunes as top music app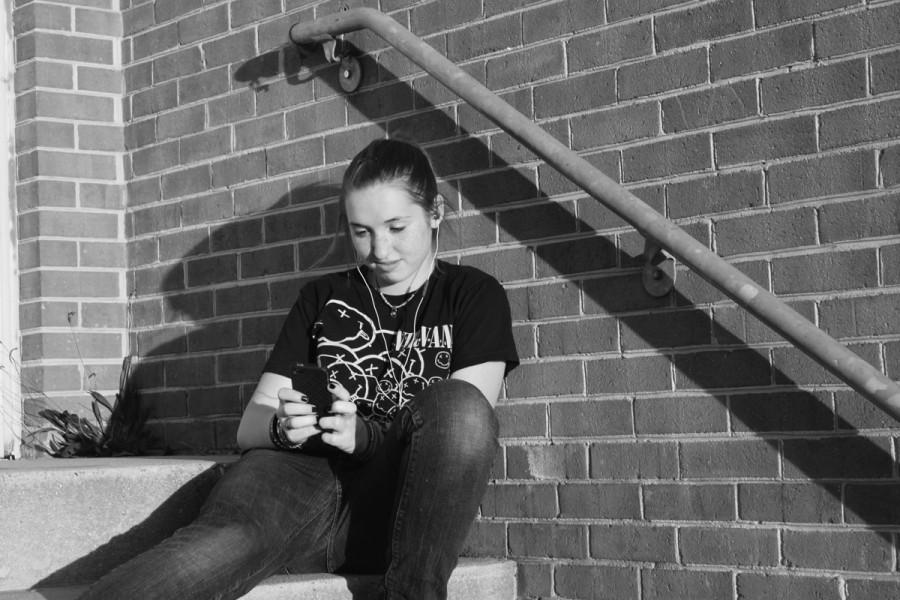 By By: Elizabeth Campbell, Sports Production Editor
November 22, 2011
"Hello America. Spotify here."
Spotify is a British music provider that offers customers access to millions of songs, ranging from Mumford and Sons to Pokémon, and it has come to America. Spotify allows users to listen to music without buffering and without having to purchase each individual song.
"It's a music sharing service; you search for music and play it," sophomore Spotify user Lacy Findley said.
However, all the music doesn't come free of charge. A Spotify user has three options; Spotify Free, which allows users free access to music but has occasional advertising, Spotify Unlimited, which costs $4.99 a month and provides customers with uninterrupted music, or Spotify Premium which costs $9.99 a month and allows customers to listen to their music offline with enhanced sound quality.
"I use it for free so after two to three songs there is about a 20-30 second ad break," Findley said. "It's not very intrusive, and I don't mind it."
Spotify is spreading across the globe with rapid success, as it is now available in nine countries and has more than 10 million registered users.
According to senior Daniel Valero, it is "one of the best music-playing apps out for free on the web."
Customers aren't limited to only listening to music on their computers. Spotify users can take their music on the go with the Spotify app. However, only Premium users can listen to their Spotify library offline. While other users can get the app, they can only import their own music files to listen to on their mobile devices.
According to the Spotify website, the app is available for Android, Symbian, Windows and Palm phones, as well as the iPhone and iTouch. However, if students don't have these devices, they may be forced to keep using iTunes.
"I like to be able to listen to music on the go, but since I have an iPod Nano I can't use the Spotify app," Findley said. "Otherwise I would switch."
Spotify also allows users to share their music with their friends through Facebook, Twitter, e-mail and SMS (short message service, such as texting). Customers can also view their Spotify friends' music profiles, which include people's playlists and drop songs into their inbox providing a social atmosphere with the music.
"I like to share my playlists and listen to others," Valero said.
Die-hard iTunes fans who may worry that the years of music they've obtained will go to waste if they switch to Spotify shouldn't fear. Spotify will automatically import new users iTunes library into their Spotify library, making the switch easier.
According to an Oct. 30 article in PCWorld, a magazine which covers the latest in technology news, Spotify is the best alternative to iTunes.
"I agree with that," Findley said. "They have a larger music selection than music sharing websites."
With all the benefits of Spotify, many iTunes users may want to try out a different way to enjoy their music.