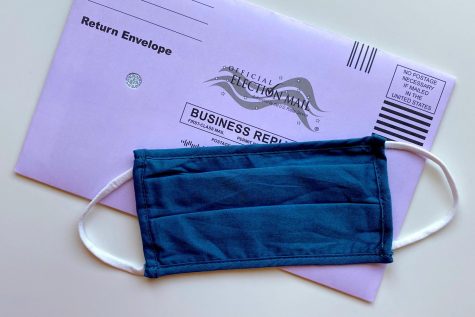 By Ava Freeman, Online Editor-in-Chief

October 14, 2020
Voting for the first time is an exciting milestone in any 18-years-old's life. It is an opportunity to voice one's opinion in politics and be a part of a decision that will affect the future of the U. S. With this year's election in full swing, some students in the class of 2021 are of age to vote, but...
By By Yasmin Akbari, Online News Editor, and Justin Rheingold, News Editor

May 6, 2010
The Maryland legislature recently passed a law allowing students to register to vote when they turn 16. The law, which is awaiting the signature of Gov. Martin O'Malley, is intended to make the voting process easier by extending the registration period. Lawmakers hope that the law will increase...
Winston Churchill High School

63

Mar 4 / Girls Basketball

Winston Churchill High School

72

Mar 2 / Girls Basketball

Winston Churchill High School

60

Feb 21 / Girls Basketball

Winston Churchill High School

65

Feb 21 / Boys Basketball

Winston Churchill High School

73

Feb 7 / Boys Basketball

Winston Churchill High School

55

Jan 24 / Boys Basketball

Winston Churchill High School

53

Jan 24 / Girls Basketball

Winston Churchill High School

62

Jan 15 / Boys Basketball

Winston Churchill High School

72

Jan 15 / Girls Basketball

Winston Churchill High School

64

Jan 10 / Boys Basketball
The Churchill Observer- May 2018