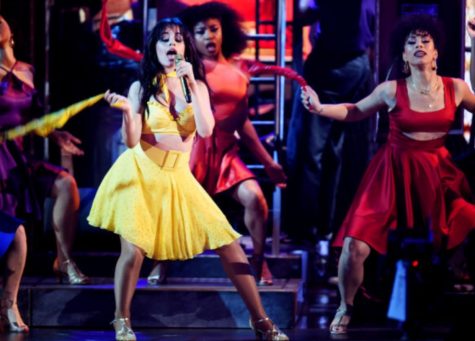 By Cherri Tung, Photo Editor

March 11, 2019

Filed under Arts, Movies and Television, Online Exclusives, Top Stories
From Camila Cabello and Ricky Martin scaling the replicated streets of Havana, to Lady Gaga and Dolly Parton's soaring pipes and vocal highways, the performers at the 61st Grammy Awards blew the roof off of Los Angeles' Staples Center on Feb.10. But the question is, which one was the best of the e...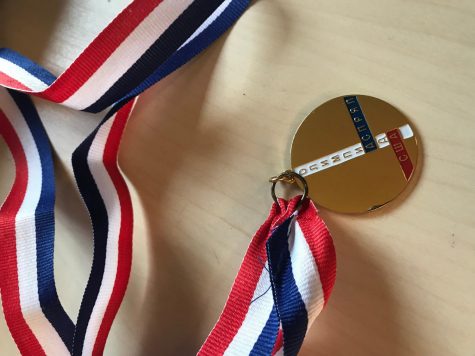 By Cherri Tung, Photo Editor

December 14, 2018

Filed under News, Online Exclusives, Top Stories
Sophomore Ilana Trembisky received the award for having the highest score for outstanding achievement in the study of Russia in Md. during this year's Olympiada of Spoken Russian that took place Feb. 17. The American Council of Teachers of Russian (ACTR) created the Olympiada of Spoken Russian ...
Monday, May 6

Varsity Softball

Winston Churchill High School 11 - Clarksburg High School 14

Friday, May 3

Varsity Baseball

Winston Churchill High School 11 - Magruder High School 2

Friday, May 3

Varsity Softball

Winston Churchill High School 24 - Seneca Valley High School 9

Tuesday, March 26

Baseball

Winston Churchill High School 28 - Damascus 8

Tuesday, March 26

Boys Lacrosse

Winston Churchill High School 11 - Poolesville 7

Tuesday, March 26

Girls Lacrosse

Winston Churchill High School 18 - Poolesville 2

Tuesday, March 26

Softball

Winston Churchill High School 17 - Damascus 2

Thursday, March 7

Girls Basketball

Winston Churchill High School 57 - Bethesda Chevy Chase 58

Tuesday, March 5

Girls Basketball

Winston Churchill High School 64 - Walter Johnson 46

Monday, March 4

Boys Basketball

Winston Churchill High School 47 - Whitman 56
The Churchill Observer- May 2018