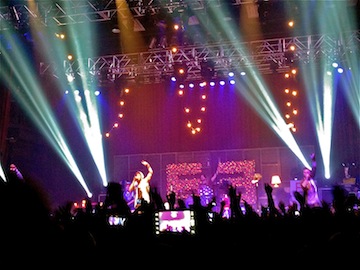 By Madison Hurr and Michael Fox

March 4, 2014
The spirited pop-rock trio, Emblem3, came to the Fillmore Silver Spring on their "#bandlife" tour Feb 27. The tour started in Texas Feb 10 and will end in the artists' home state of California in late March. Emblem3 is composed of brothers Wesley and Keaton Stromberg and their friend...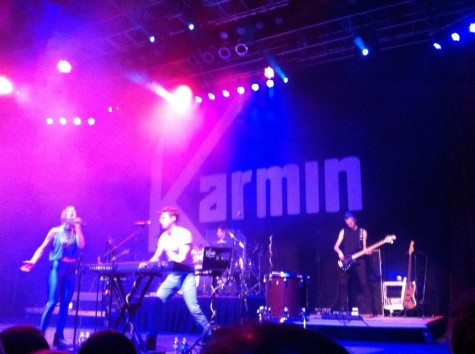 By Natalie Cortez, Public Relations Manager

February 10, 2014
Though not yet a household name, the Boston-based pop-duo by the name of Karmin sure deserves it after their electrifying high-energy performance at the Fillmore Silver Spring Feb. 7. The down-to-earth couple, now engaged, Amy Heidemann and Nick Noonan first gained popularity when they reached...
Winston Churchill High School

63

Mar 4 / Girls Basketball

Winston Churchill High School

72

Mar 2 / Girls Basketball

Winston Churchill High School

60

Feb 21 / Girls Basketball

Winston Churchill High School

65

Feb 21 / Boys Basketball

Winston Churchill High School

73

Feb 7 / Boys Basketball

Winston Churchill High School

55

Jan 24 / Boys Basketball

Winston Churchill High School

53

Jan 24 / Girls Basketball

Winston Churchill High School

62

Jan 15 / Boys Basketball

Winston Churchill High School

72

Jan 15 / Girls Basketball

Winston Churchill High School

64

Jan 10 / Boys Basketball
The Churchill Observer- May 2018