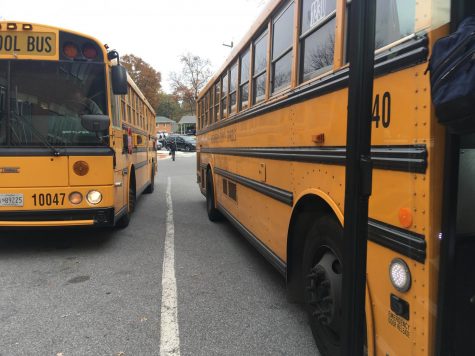 By Jeremy Fredricks and Ari Dimitoglou

November 15, 2019
For students in California public high schools, start time will be later beginning in the 2022-2023 school year. After Governor Gavin Newson signed a law for later start times, California will become the first state to legislative start times for public schools with high schools starting at 8:30 AM. ...
By Pablo Roa, Production Editor

September 24, 2014
Superintendent Joshua Starr recommended in October 2013 that MCPS push back high school start times, citing concerns over the lack of sleep teenagers are getting with the current bell schedule, later Starr encouraged MCPS to not move forward with his initial proposal. Starr originally proposed that...
Winston Churchill High School

63

Mar 4 / Girls Basketball

Winston Churchill High School

72

Mar 2 / Girls Basketball

Winston Churchill High School

60

Feb 21 / Girls Basketball

Winston Churchill High School

65

Feb 21 / Boys Basketball

Winston Churchill High School

73

Feb 7 / Boys Basketball

Winston Churchill High School

55

Jan 24 / Boys Basketball

Winston Churchill High School

53

Jan 24 / Girls Basketball

Winston Churchill High School

62

Jan 15 / Boys Basketball

Winston Churchill High School

72

Jan 15 / Girls Basketball

Winston Churchill High School

64

Jan 10 / Boys Basketball
The Churchill Observer- May 2018