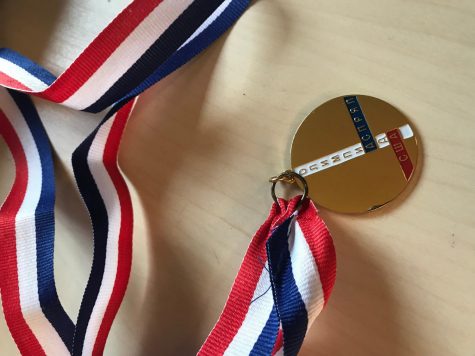 By Cherri Tung, Photo Editor

December 14, 2018

Filed under News, Online Exclusives, Top Stories
Sophomore Ilana Trembisky received the award for having the highest score for outstanding achievement in the study of Russia in Md. during this year's Olympiada of Spoken Russian that took place Feb. 17. The American Council of Teachers of Russian (ACTR) created the Olympiada of Spoken Russian ...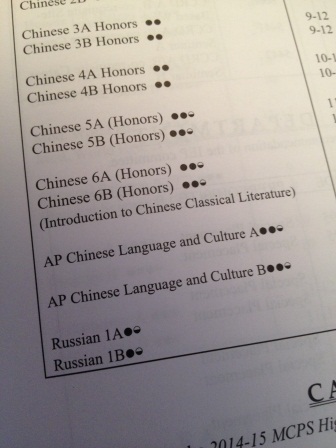 By Ana Faguy, Production Editor

February 11, 2014

Filed under News, Online Exclusives
This week, counselors came to students' classes to talk about registering for next year's courses. When students opened the class description booklets, they discovered a big surprise. CHS will be offering Russian 1 for the 2014-15 school year. The class will be open to students of all grade levels...
Thursday, March 7

Girls Basketball

Winston Churchill High School 57 - Bethesda Chevy Chase 58

Tuesday, March 5

Girls Basketball

Winston Churchill High School 64 - Walter Johnson 46

Monday, March 4

Boys Basketball

Winston Churchill High School 47 - Whitman 56

Friday, March 1

Boys Basketball

Winston Churchill High School 55 - Kennedy 43

Thursday, February 14

Boys Basketball

Winston Churchill High School 46 - Gaithersburg 60

Thursday, February 14

Girls Basketball

Winston Churchill High School 61 - Gaithersburg 29

Monday, February 11

Girls Basketball

Winston Churchill High School 65 - Blake 15

Monday, February 11

Boys Basketball

Winston Churchill High School 67 - Blake 58

Friday, February 8

Boys Basketball

Winston Churchill High School 59 - Blair 60

Friday, February 8

Girls Basketball

Winston Churchill High School 55 - Blair 21
The Churchill Observer- May 2018