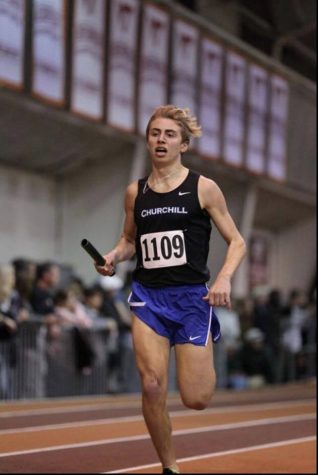 By Ben Dross, Sports Editor

May 4, 2016
For some, running is a chore. It's just something you do to get into shape. For Mitchell Welter, it's the opposite. From cross country in the fall to track in the winter and spring, Welter runs year round. Welter ran cross country and indoor track this year, and now is running outdoor track. ...
By By Jenna Cantor Observations Editor

May 5, 2010
Congratulations to senior Maryam Fikri for accepting an offer to run cross-country and indoor and outdoor track for the University of Maryland of the Atlantic Coast Conference (ACC). Fikri has been on varsity for four years as a distance runner. Good luck to Fikri on becoming a Terrapin.
By By: Justin Rheingold- breaking stories online editor

October 29, 2009
As an avid runner it is troubling to hear others say that "running is not a sport." However, these non-runners use inaccurate logic in their reasoning and thus this idea is a mere fallacy. Admittedly running can be divided into two distinct categories—leisure and competitive runnig — but the...