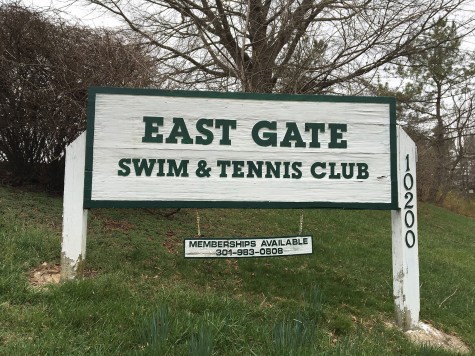 By Jake Herman, Staff Writer

March 23, 2016
Residents of the Snug Hill neighborhood located near the corner of Gainsborough Road and Democracy Boulevard are concerned over a proposal for a cell tower in their neighborhood. They were informed of the proposal Feb. 14. The proposed location of the tower is East Gate Swim and Tennis Club, which...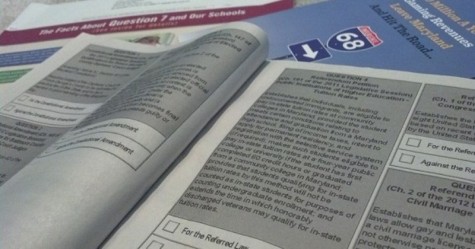 By Emilie Plesset, Online Editor-in-Chief

November 7, 2012
For the past several months, Maryland residents have been bombarded with fliers, radio announcements, and television commercials begging the public to vote in favor of or against four referendums that will be on the Maryland ballot for the Nov. 6 elections. Any referendums passed will go into effect Ja...
Friday, January 24

Boys Basketball

Winston Churchill High School 55 - Whitman 56

Friday, January 24

Girls Basketball

Winston Churchill High School 53 - Whitman 33

Wednesday, January 15

Boys Basketball

Winston Churchill High School 62 - Whitman 58

Wednesday, January 15

Girls Basketball

Winston Churchill High School 72 - Whitman 29

Friday, January 10

Boys Basketball

Winston Churchill High School 64 - Wootton 50

Tuesday, January 7

Girls Basketball

Winston Churchill High School 65 - WJ 30

Friday, January 3

Boys Basketball

Winston Churchill High School 72 - Einstein 35

Wednesday, December 18

Girls Basketball

Winston Churchill High School 67 - Kennedy 14

Friday, December 13

Boys Basketball

Winston Churchill High School 61 - Springbrook 71

Friday, December 13

Girls Basketball

Winston Churchill High School 74 - Springbrook 12

Tuesday, December 10

Girls Basketball

Winston Churchill High School 59 - Urbana 26

Tuesday, December 10

Boys Basketball

Winston Churchill High School 69 - Urbana 60
The Churchill Observer- May 2018