By Ben Dross, Sports Editor

May 31, 2016
The boys lacrosse team wrapped up an impressive season, making it all the way to the state semifinals in dominant fashion. Unfortunately, the season ended with a disappointing loss in the state semifinals to Severna Park, 10-5, May 21. "We had a great season with a lot of outstanding memories...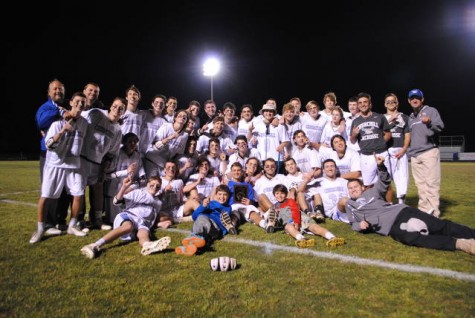 By Noah Salzberg, Senior Writer

May 14, 2015
The CHS boys lacrosse team beat QO in the regional championship Wed. May 13, winning in double overtime by the score of 10-9. This win came after another double-overtime victory against Whitman on Mon. May 11. "We did not play our best game tonight," junior Sam Beloff said. "We let QO set...
Winston Churchill High School

63

Mar 4 / Girls Basketball

Winston Churchill High School

72

Mar 2 / Girls Basketball

Winston Churchill High School

60

Feb 21 / Girls Basketball

Winston Churchill High School

65

Feb 21 / Boys Basketball

Winston Churchill High School

73

Feb 7 / Boys Basketball

Winston Churchill High School

55

Jan 24 / Boys Basketball

Winston Churchill High School

53

Jan 24 / Girls Basketball

Winston Churchill High School

62

Jan 15 / Boys Basketball

Winston Churchill High School

72

Jan 15 / Girls Basketball

Winston Churchill High School

64

Jan 10 / Boys Basketball
The Churchill Observer- May 2018