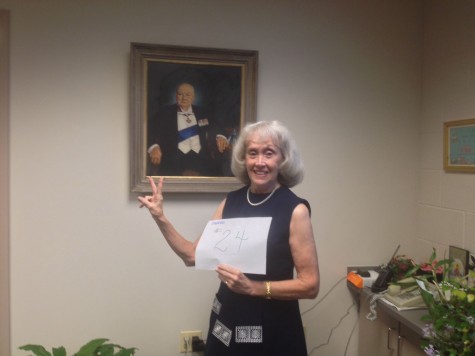 By Ana Faguy, News Editor

September 23, 2014
Earlier this month Newsweek released its list of top 500 American high schools, with CHS taking the 24th spot. Poolsville, Wootton, Walter Johnson, Walt Whitman and Bethesda-Chevy Chase also made the list. Newsweek ranked the schools by which schools "do the best job of preparing students for coll...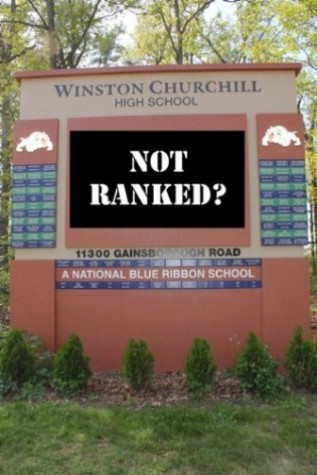 By Pablo Roa, Emily Wang, and Fiona Asbury

May 29, 2014
To the surprise and disappointment of many students and staff members, CHS was unranked in the U.S. News and World Report's annual ranking of the best high schools in the state. For the past three years, CHS has been the number one high school in Maryland. This year, however, CHS did not make the ...
Wednesday, March 4

Girls Basketball

Winston Churchill High School 63 - BCC 43

Monday, March 2

Girls Basketball

Winston Churchill High School 72 - WJ 32

Friday, February 21

Girls Basketball

Winston Churchill High School 60 - Damascus 10

Friday, February 21

Boys Basketball

Winston Churchill High School 65 - Damascus 70

Friday, February 7

Boys Basketball

Winston Churchill High School 73 - Northwest 59

Friday, January 24

Boys Basketball

Winston Churchill High School 55 - Whitman 56

Friday, January 24

Girls Basketball

Winston Churchill High School 53 - Whitman 33

Wednesday, January 15

Boys Basketball

Winston Churchill High School 62 - Whitman 58

Wednesday, January 15

Girls Basketball

Winston Churchill High School 72 - Whitman 29

Friday, January 10

Boys Basketball

Winston Churchill High School 64 - Wootton 50

Tuesday, January 7

Girls Basketball

Winston Churchill High School 65 - WJ 30

Friday, January 3

Boys Basketball

Winston Churchill High School 72 - Einstein 35
The Churchill Observer- May 2018