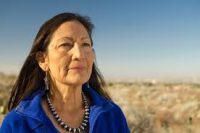 By Victoria Park, Opinions Editor

January 3, 2020
Native Americans are often disregarded for their role in American history. Native American Heritage Month takes place in Nov. every year and is an important time to remember the lives and culture on which the foundations of America were laid out upon.  For most Americans, the first event taught i...
By Rebecca Jackson, News Editor

March 13, 2018
A 1994 Act of Congress permitted the creation of a memorial for Native American Veterans by the National Museum of the American Indian (NMAI) on the National Mall. It is set to be unveiled Veterans day Nov. 11, 2020, just two years away. Although Native Americans contribute much to society, they are o...
Winston Churchill High School

63

Mar 4 / Girls Basketball

Winston Churchill High School

72

Mar 2 / Girls Basketball

Winston Churchill High School

60

Feb 21 / Girls Basketball

Winston Churchill High School

65

Feb 21 / Boys Basketball

Winston Churchill High School

73

Feb 7 / Boys Basketball

Winston Churchill High School

55

Jan 24 / Boys Basketball

Winston Churchill High School

53

Jan 24 / Girls Basketball

Winston Churchill High School

62

Jan 15 / Boys Basketball

Winston Churchill High School

72

Jan 15 / Girls Basketball

Winston Churchill High School

64

Jan 10 / Boys Basketball
The Churchill Observer- May 2018