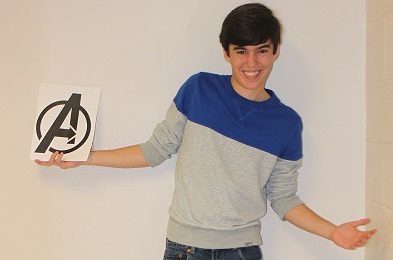 By Daniel Miyares, Business Manager

October 24, 2014
The green monstrosity advances in a furious rage, muscles bulging and eyes flaring. The familiar, vibrant red-and blue cape ripples in flight as a chiseled figure soars to meet him. Just before the two forces of nature converge, time stops, and this daydream of countless comic fans ends. A battle...
By Daniel Miyares, Business Manager

May 30, 2014
Freshman Srikar Kolla settles into his seat on the bus ride home. Bored and with a few minutes to burn, he turns on his iPhone, and the now-famous pixelated, yellow Flappy Bird begins its flight on his phone. Kolla, along with many others in the CHS community, has fallen victim to the Flappy Bird...
Winston Churchill High School

63

Mar 4 / Girls Basketball

Winston Churchill High School

72

Mar 2 / Girls Basketball

Winston Churchill High School

60

Feb 21 / Girls Basketball

Winston Churchill High School

65

Feb 21 / Boys Basketball

Winston Churchill High School

73

Feb 7 / Boys Basketball

Winston Churchill High School

55

Jan 24 / Boys Basketball

Winston Churchill High School

53

Jan 24 / Girls Basketball

Winston Churchill High School

62

Jan 15 / Boys Basketball

Winston Churchill High School

72

Jan 15 / Girls Basketball

Winston Churchill High School

64

Jan 10 / Boys Basketball
The Churchill Observer- May 2018