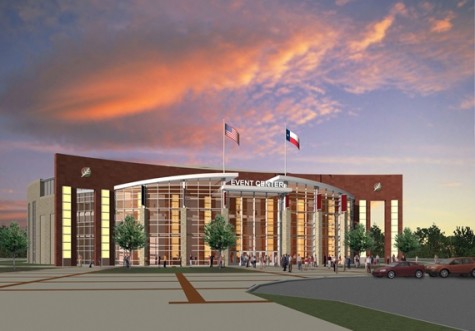 By Gil Jacobson, Online Breaking News Editor

April 29, 2013
Montgomery County has asked D&A Sports and Entertainment to design a multipurpose event center to be built in the Shady Grove Metro Station parking lot. Developers are currently in the preliminary design phase, which could take up to 15 months since the event center must be approved by the Mont...
By Dana Youngentob Public Relations

March 22, 2011
Some students go downtown for a concert at the Verizon Center, while others go downtown for a nice dinner. No matter the reason, the Metro is a popular mode of transportation to get to a desired location. However, crime rates across this transit system have hit a five–year high, possibly preventing...
Wednesday, March 4

Girls Basketball

Winston Churchill High School 63 - BCC 43

Monday, March 2

Girls Basketball

Winston Churchill High School 72 - WJ 32

Friday, February 21

Girls Basketball

Winston Churchill High School 60 - Damascus 10

Friday, February 21

Boys Basketball

Winston Churchill High School 65 - Damascus 70

Friday, February 7

Boys Basketball

Winston Churchill High School 73 - Northwest 59

Friday, January 24

Boys Basketball

Winston Churchill High School 55 - Whitman 56

Friday, January 24

Girls Basketball

Winston Churchill High School 53 - Whitman 33

Wednesday, January 15

Boys Basketball

Winston Churchill High School 62 - Whitman 58

Wednesday, January 15

Girls Basketball

Winston Churchill High School 72 - Whitman 29

Friday, January 10

Boys Basketball

Winston Churchill High School 64 - Wootton 50

Tuesday, January 7

Girls Basketball

Winston Churchill High School 65 - WJ 30

Friday, January 3

Boys Basketball

Winston Churchill High School 72 - Einstein 35
The Churchill Observer- May 2018