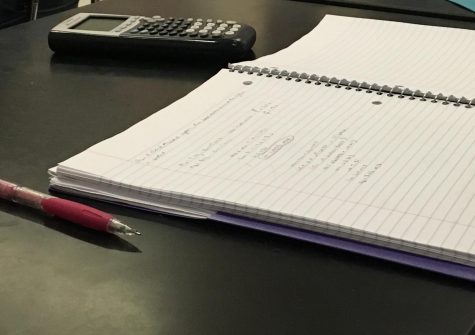 By Ethan C. Miller, Staff Writer

January 2, 2018
A full ride to college is something most people only dream of. However, several CHS students have a shot at winning full tuition to the University of Maryland (UMD). UMD held its 39th annual high school math competition Oct. 25 (Part One) and Nov. 29 (Part Two). The Part One test is open t...
By Nicole Malament, Observations Editor

January 2, 2013
Congratulations to the following students who participated in Part II of the University of Maryland Math Competition Nov. 28. Only 252 students qualified of 2,663 total participants statewide. Leo Blooston Aditya Dash Allen Guo Bryan Ho Michael Jurrens Yousuf Khan Colin Kincaid Alex Li Daniel Liu N...
Wednesday, March 4

Girls Basketball

Winston Churchill High School 63 - BCC 43

Monday, March 2

Girls Basketball

Winston Churchill High School 72 - WJ 32

Friday, February 21

Girls Basketball

Winston Churchill High School 60 - Damascus 10

Friday, February 21

Boys Basketball

Winston Churchill High School 65 - Damascus 70

Friday, February 7

Boys Basketball

Winston Churchill High School 73 - Northwest 59

Friday, January 24

Boys Basketball

Winston Churchill High School 55 - Whitman 56

Friday, January 24

Girls Basketball

Winston Churchill High School 53 - Whitman 33

Wednesday, January 15

Boys Basketball

Winston Churchill High School 62 - Whitman 58

Wednesday, January 15

Girls Basketball

Winston Churchill High School 72 - Whitman 29

Friday, January 10

Boys Basketball

Winston Churchill High School 64 - Wootton 50

Tuesday, January 7

Girls Basketball

Winston Churchill High School 65 - WJ 30

Friday, January 3

Boys Basketball

Winston Churchill High School 72 - Einstein 35
The Churchill Observer- May 2018