By By Jane Zankman, News Production Editor

March 26, 2012
Governor Martin O'Malley signed a bill into law March 2 allowing same-sex couples to marry in Maryland. The law will go into effect in 2013, but is likely to be voted on as a referendum on the Maryland 2012 ballot. The bill passed in the House of Delegates with a 72-67 win and in the Senate with...
Tags: bill, gay, gay marraige, Jane, Jane Zankman, legislature, marriage, maryland, maryland bill, same-sex, same-sex couples, Zankman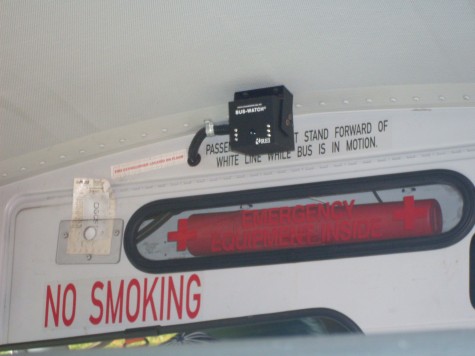 By Bhaavya Srivastava Observations Production Editor

October 26, 2011
 The Maryland General Assembly recently passed a bill that allows schools to install cameras on the exterior of school buses and allows law enforcement agencies to use the camera footage to issue tickets to drivers. Although the bill went into effect Oct. 1, MCPS and other school systems in Maryland, ...
Winston Churchill High School

63

Mar 4 / Girls Basketball

Winston Churchill High School

72

Mar 2 / Girls Basketball

Winston Churchill High School

60

Feb 21 / Girls Basketball

Winston Churchill High School

65

Feb 21 / Boys Basketball

Winston Churchill High School

73

Feb 7 / Boys Basketball

Winston Churchill High School

55

Jan 24 / Boys Basketball

Winston Churchill High School

53

Jan 24 / Girls Basketball

Winston Churchill High School

62

Jan 15 / Boys Basketball

Winston Churchill High School

72

Jan 15 / Girls Basketball

Winston Churchill High School

64

Jan 10 / Boys Basketball
The Churchill Observer- May 2018