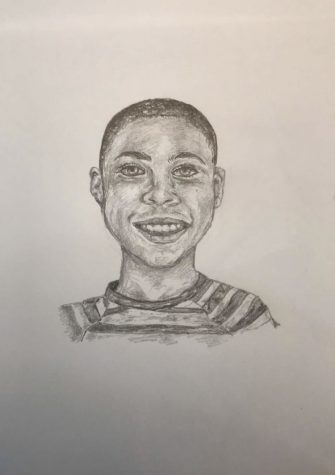 By Dani Miller, Staff Writer

June 6, 2019
On April 16, 15 year old Alabama High School student Nigel Shelby died by suicide after being relentlessly bullied for being gay. This story made national headlines, as many were taken aback that a kid who presented himself as so vibrant, and frankly happy, could be pushed to such drastic means. However,...
By Catherine Goohs, Online Arts Editor

February 26, 2014
We all start off as little kids, experiencing the world with fresh perspective and all-encompassing curiosity. In our first few years we find out what passions we have, what we want to learn more about and whom we like to be around. As the month of February brings back the Hallmark holiday of love and...
Winston Churchill High School

63

Mar 4 / Girls Basketball

Winston Churchill High School

72

Mar 2 / Girls Basketball

Winston Churchill High School

60

Feb 21 / Girls Basketball

Winston Churchill High School

65

Feb 21 / Boys Basketball

Winston Churchill High School

73

Feb 7 / Boys Basketball

Winston Churchill High School

55

Jan 24 / Boys Basketball

Winston Churchill High School

53

Jan 24 / Girls Basketball

Winston Churchill High School

62

Jan 15 / Boys Basketball

Winston Churchill High School

72

Jan 15 / Girls Basketball

Winston Churchill High School

64

Jan 10 / Boys Basketball
The Churchill Observer- May 2018