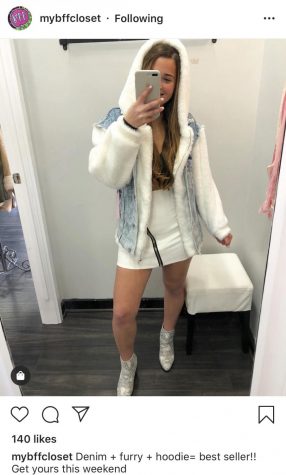 By Ava Freeman, Features Editor

January 3, 2020
Making money as a teen seems like a difficult task. Often, companies prefer to hire adults with years of experience or someone with at least a high school degree. However, this does not have to be the case as nowadays there are many opportunities for high schoolers to work or make money. Here is a l...
By By Lara Fu, Advertising Manager

February 21, 2012
Senior Nik Ramirez plans to major in either photography or stage design in college. Both majors fall under the general category of arts, which according to a recent Georgetown University study has an unemployment rate of 11.1 percent and a starting salary of $30,000 a year—considerably lower than that...
Friday, January 3

Boys Basketball

Winston Churchill High School 72 - Einstein 35

Wednesday, December 18

Girls Basketball

Winston Churchill High School 67 - Kennedy 14

Friday, December 13

Boys Basketball

Winston Churchill High School 71 - Springbrook 61

Friday, December 13

Girls Basketball

Winston Churchill High School 74 - Springbrook 12

Tuesday, December 10

Girls Basketball

Winston Churchill High School 59 - Urbana 26

Tuesday, December 10

Boys Basketball

Winston Churchill High School 69 - Urbana 60

Friday, December 6

Boys Basketball

Winston Churchill High School 61 - Paint Branch 63

Friday, December 6

Girls Basketball

Winston Churchill High School 66 - Paint Branch 64

Wednesday, November 13

Girls Varsity Volleyball

Winston Churchill High School 1 - Arundel 3

Saturday, November 2

Girls Varsity Soccer

Winston Churchill High School 2 - Quince Orchard 1

Friday, October 25

Varsity Girls Volleyballl

Winston Churchill High School 3 - BHS 1

Friday, October 25

Varsity Boys Football

Winston Churchill High School 8 - BCC 14
The Churchill Observer- May 2018