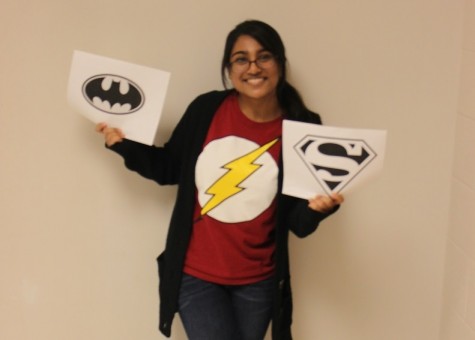 By Jasmine Baten, Photo Editor

October 24, 2014
Nananananana— BATMAN…Would win in a fight against Captain America…. right? That's right. There's a battle going down in the comic world: DC Comics versus Marvel. Time to see whose cape is prettier. DC Comics is the not-so-obvious winner—it's given the world its original superheroes....
By Jasmine Baten, Photo Editor

May 29, 2014
AP tests are done! Students have worked so hard and studied so long. The pile of Red Bull cans next to their desks have been cleared away, the stacks of flashcards have dwindled and the previously disabled social media sites are back up and running. Basically, students are recovering from the AP apocalypse....
Winston Churchill High School

63

Mar 4 / Girls Basketball

Winston Churchill High School

72

Mar 2 / Girls Basketball

Winston Churchill High School

60

Feb 21 / Girls Basketball

Winston Churchill High School

65

Feb 21 / Boys Basketball

Winston Churchill High School

73

Feb 7 / Boys Basketball

Winston Churchill High School

55

Jan 24 / Boys Basketball

Winston Churchill High School

53

Jan 24 / Girls Basketball

Winston Churchill High School

62

Jan 15 / Boys Basketball

Winston Churchill High School

72

Jan 15 / Girls Basketball

Winston Churchill High School

64

Jan 10 / Boys Basketball
The Churchill Observer- May 2018