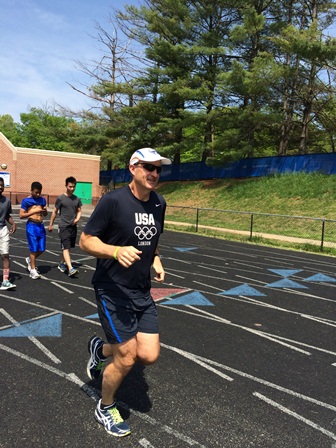 By Jonathan Greenzaid, Online Sports Editor

June 2, 2014
Fifty-year old CHS head cross country coach and history teacher Paul Jacobson ran in the 2014 Boston Marathon April 21. Before the race, Jacobson set a goal to finish the grueling 26.2 miles of his fifth marathon in under three hours; however, to his disappointment he crossed the finish line in three...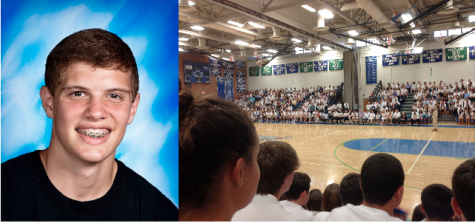 By Ana Faguy and Gil Jacobson

May 22, 2013
CHS students and fellow community members gathered in the gym May 21 to remember sophomore Evan Rosenstock who passed away Monday. CHS families learned of his death through social media sites Facebook and Twitter in addition to a phone message sent out Tuesday morning by Principal Joan Benz. "He...
Friday, December 6

Boys Basketball

Winston Churchill High School 61 - Paint Branch 63

Friday, December 6

Girls Basketball

Winston Churchill High School 66 - Paint Branch 64

Wednesday, November 13

Girls Varsity Volleyball

Winston Churchill High School 1 - Arundel 3

Saturday, November 2

Girls Varsity Soccer

Winston Churchill High School 2 - Quince Orchard 1

Friday, October 25

Varsity Girls Volleyballl

Winston Churchill High School 3 - BHS 1

Friday, October 25

Varsity Boys Football

Winston Churchill High School 8 - BCC 14

Thursday, October 17

Varsity Boys Soccer

Winston Churchill High School 3 - Poolesville 1

Thursday, October 17

Varsity Girls Soccer

Winston Churchill High School 5 - Poolesville 0

Tuesday, October 15

Varsity Girls Field Hockey

Winston Churchill High School 6 - Wheaton 0

Monday, October 14

Varsity Girls Soccer

Winston Churchill High School 7 - Rockville 0

Thursday, October 10

Varsity Boys Soccer

Winston Churchill High School 0 - Whitman 7

Thursday, October 10

Varsity Girls Volleyball

Winston Churchill High School 0 - Wootton 3
The Churchill Observer- May 2018