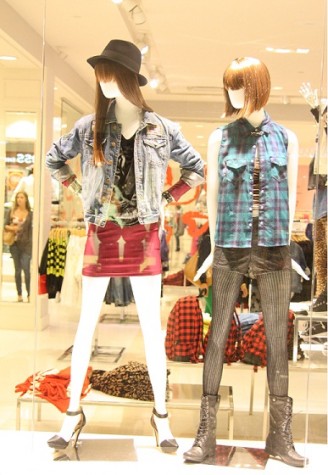 By Fiona Asbury, Advertising Manager

September 25, 2013
Dress codes are meant to ensure that clothing does not create a distracting or uncomfortable learning environment for students. However, at CHS, the dress code is starting to add unnecessary stress and tension to students' lives. After watching the same dress code video year after year, students ...
By Spenser Easterbrook, Editor-in-Chief

September 25, 2012
In preparation for CHS's first home football game of the year against Whitman, I painted myself royal blue and kelly green—our school's colors. I arrived at the game amped, proudly showing off the big "C" on my chest. Within five minutes, however, I was told to put a shirt on because I was not...
Winston Churchill High School

63

Mar 4 / Girls Basketball

Winston Churchill High School

72

Mar 2 / Girls Basketball

Winston Churchill High School

60

Feb 21 / Girls Basketball

Winston Churchill High School

65

Feb 21 / Boys Basketball

Winston Churchill High School

73

Feb 7 / Boys Basketball

Winston Churchill High School

55

Jan 24 / Boys Basketball

Winston Churchill High School

53

Jan 24 / Girls Basketball

Winston Churchill High School

62

Jan 15 / Boys Basketball

Winston Churchill High School

72

Jan 15 / Girls Basketball

Winston Churchill High School

64

Jan 10 / Boys Basketball
The Churchill Observer- May 2018