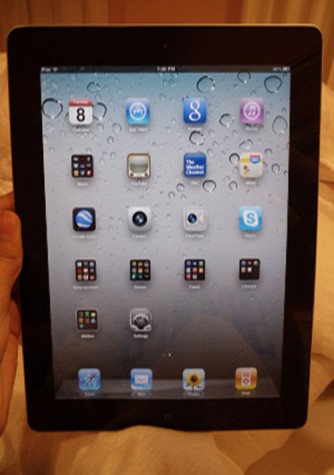 By By Sonia Shekar, Staff Writer

November 21, 2011
Many devices, from computer software to handheld tablets, have been designed to help children with autism in their everyday tasks, but now a new method is quickly emerging from an unlikely source–the iPad. According to the website for Autism Speaks, an organization that advocates aut...
By By Nina Mohebbi Online Photo Editor

October 4, 2010
If someone from 200 years ago suddenly came back to life, they would not recognize cars, phones, planes or television, things that are now so ubiquitous in society. However, if they were to enter a classroom, they would probably recognize the books immediately and know the room was a place of learning. While...
Winston Churchill High School

63

Mar 4 / Girls Basketball

Winston Churchill High School

72

Mar 2 / Girls Basketball

Winston Churchill High School

60

Feb 21 / Girls Basketball

Winston Churchill High School

65

Feb 21 / Boys Basketball

Winston Churchill High School

73

Feb 7 / Boys Basketball

Winston Churchill High School

55

Jan 24 / Boys Basketball

Winston Churchill High School

53

Jan 24 / Girls Basketball

Winston Churchill High School

62

Jan 15 / Boys Basketball

Winston Churchill High School

72

Jan 15 / Girls Basketball

Winston Churchill High School

64

Jan 10 / Boys Basketball
The Churchill Observer- May 2018