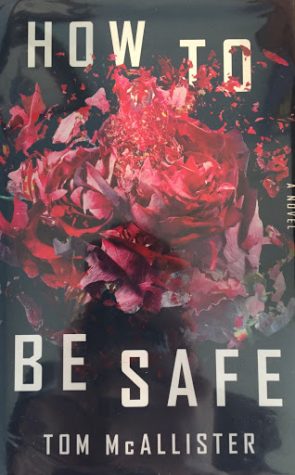 By Jeremy Fredricks, Assistant Opinions Editor

February 23, 2020
The world is not always a safe place. There are robberies, drugs, alcohol and shootings. It is hard to be safe all the time, and Tom McAllister's "How to Be Safe" certainly shows what it is like in 2020. The book starts off with a school shooting, a horrible and senseless act devastates the sm...
By Sacha Feldberg, Arts Editor

November 25, 2019
Lying flat on the ground, her eyes are closed, but her mind sees the nightmarish memories of her past along with flashes of the future. Every time she closes her eyes in prayer, she has the uncanny ability to see the unseen.  This is our first glance of Harriet Tubman (Cynthia Erivo) in the latest Ho...
Winston Churchill High School

63

Mar 4 / Girls Basketball

Winston Churchill High School

72

Mar 2 / Girls Basketball

Winston Churchill High School

60

Feb 21 / Girls Basketball

Winston Churchill High School

65

Feb 21 / Boys Basketball

Winston Churchill High School

73

Feb 7 / Boys Basketball

Winston Churchill High School

55

Jan 24 / Boys Basketball

Winston Churchill High School

53

Jan 24 / Girls Basketball

Winston Churchill High School

62

Jan 15 / Boys Basketball

Winston Churchill High School

72

Jan 15 / Girls Basketball

Winston Churchill High School

64

Jan 10 / Boys Basketball
The Churchill Observer- May 2018